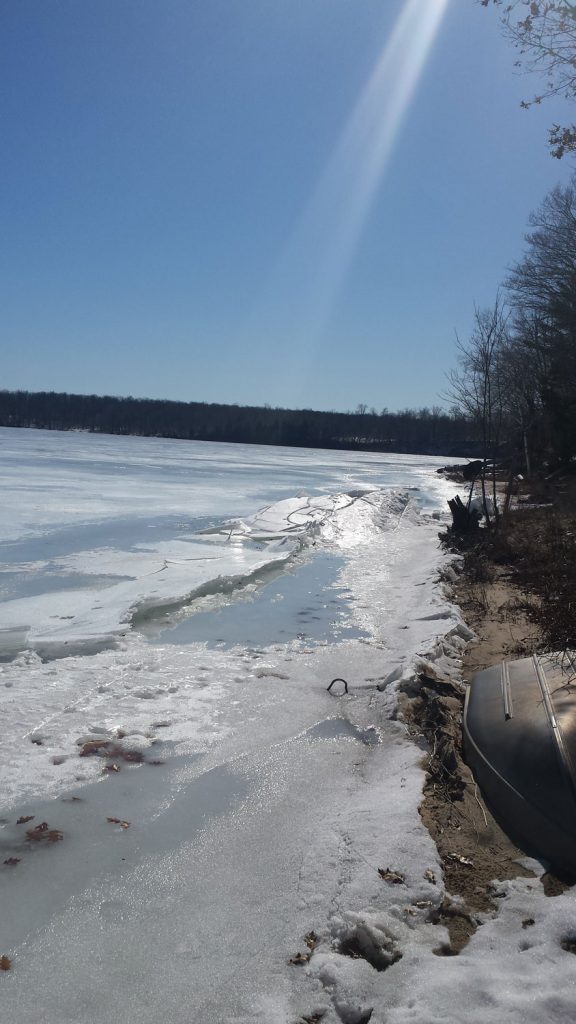 "Wow!" I thought. "It's pretty early for snowbirds."
But there they were flitting about just as they always do, but at least a few weeks early. It was the first day of Spring, March 20, 2021. I would not actually realize that it was the first day of Spring until I got back from this walk and checked a calendar. And then, I would whisper to myself in the knotty pine front room of the camp looking out at the ice, "Well, of course it is."
My adult sons, Taggart and Patrick, and I had come over to the family camp, which is situated on the deep, clear wilderness lake where my mom and dad bought property in the 1950's and where my siblings and I, and our extended families, now share this rugged cottage. My sons had left that morning, after a pleasant few days, and now my dogs, Tom and Sam, and I were holding down the fort alone here. The temperature had climbed to the high 40's, but there was still a solid ice sheet on the lake. I had determined that morning that I would break out my trekking poles and my hiking sandals in order to get better traction on the smooth, snowless ice, and give a try at walking along the shoreline down to the little channel where the main body of the lake connects to the larger of the two muddy fingers that push off towards the east into swampland and bog. The walk, down and back, along the shoreline would be about an hour, and on this clear crisp day, that sounded like a nice sojourn.
As I geared up then headed out, the dogs were all in on this endeavor. Sam, the chocolate Labrador, a two-year-old pup, was flitting about all over from the time we left the camp door. Then, when we edged onto the ice, I had to keep admonishing him not to go too far out onto the miles square sheet, though the surface was still very solid. So solid that the few ice fishermen out today had driven their four wheelers to their shanties far across the lake to the south. Still, I just wanted a nice safe walk, and I didn't want any friendly or awkward entanglements between my dogs and sportsmen today. There is always also the chance in this season of a soft pocket of ice, and more disastrous outcomes, and I certainly wanted to steer clear of anything like that. I just wanted this pristine, solitary walk with my dogs.
The elder dog, Tom, also a chocolate lab, now eight, was in a playful mood too, running about with Sam. They frolicked together, cavorted and ran up onto the high banks to the north shore, first among the cabins, then, when we neared the wilder end of the lake into the woods, seeking out sticks and wonderful new Spring smells. I absently wondered if their display of joy was all for me. And if it was, how thoughtful our canine friends are! And if it wasn't, how enviable are their simple, joyful natures!
I never expect anything on these walks. My mind empties in the best sense of that phrase. I'm open to anything, counting on nothing. Each moment is new. Each rise of the breeze may hold a message, or may simply be singing a song I've known forever to accompany whatever comes next. In my experience, when my mind is uncluttered, and my heart untroubled, sometimes deliberately so, and after a great struggle, that is when the most phenomenal things happen. And such would prove true on this day once again. Today would be one of those days of wonder.
As we neared what we locals call Preacher's Point, named for the minister who built a rough camp above a high bank there in a maple, birch, and beech wood overlooking back in the 1950's, I saw a flock of what I was certain, without any consideration at all, were snowbirds. The dogs were certain too, as the little group swooped around in a typical tornadic spiral just ahead. So, my two canine friends took off in hot pursuit and a smile grew inside me and then grew outward onto my face and echoed in a little chuckle of appreciation, and yes, love in the new Spring sunlight. I walked and watched the chase, and joined it in spirit, though my old legs aren't much for running on ice, or running at all, these days. But after a few moments I realized something: those things flying around shimmering in the Spring sunshine just ahead weren't snowbirds, in fact, they weren't birds at all.
But what were they?
I was a moment or two figuring it out, truly stymied by what I was seeing. I wished Debbie, or some old friend, my best buddy Tom Hall for instance, was with me so I could point and say, "What in the world?" or "Hey those aren't birds, are they?" But I was alone, and though I didn't really regret that, I could have used another set of human eyes, somebody with whom to ponder this phenomenon. Still they swirled there, around and around.
What in the world were they?
Now later on, on this same walk, and just as the dogs and I reached our ultimate goal: Big Mud Lake, where a stretch of water was cold and open; a flock of eight Canada, geese, maybe the first ones of the Spring…well obviously the first ones as this was day one…would bank in out of the clear blue and in full honk, and try to warn us off or perhaps just try see if we were enjoying this blue sky day as much as they were. Or at leas as much as their wary hearts are capable of enjoyment. A few moments later as I stepped beyond the open water on the narrow sand and scrub brush peninsula that jutted slightly into Big Mud, an otter telescoped up at the edge of the ice and eyed me over, and gave a narrow-eyed glare at my oblivious dogs too, before shooting out a snuffle and, just as quickly, disappearing below the water leaving barely a ripple.
Pretty fun first day of Spring stuff, all of that, but all to be expected. And wonderful as both wildlife special appearances might have been, neither held the mystery of what I was seeing at this moment on the way down to that final destination.
So.
Like the scientist I am definitely not, I nevertheless tried to objectively contemplate what I was seeing, and contemplated too a way of describing it to anyone who might be interested later on. There are a good many people I know, who, if I started in on some wild, poetic description of this phenomenon, would crack an involuntary if lovingly skeptical smirk and think, "There he goes again!" And they wouldn't be wrong. I do go on. I do get carried away. I'm kind of a fool for nature, if you hadn't guessed or don't know me or can't tell from reading this. So I had to really know what was happening here for certain, and try not to take off on some kind of metaphoric supposition, or flight of fancy.
So. How to explain this?
After a time, a good while, because my brain wants to write poems and fanciful stories not fabricate hypotheses, the simple facts registered.The wind, blowing across the ice from the west was peeling off ultra-thin layers of ice in little irregular sheets about three to four inches in circumference. These little ice sheets were being blown up and around by the wind in groupings, and were shimmering in their full translucence in the sun as they traveled up and around from the ice pack, causing them to look exactly like snowbirds from a distance and even fairly close up.
So.
What to call them? What to call this phenomenon that I had never seen before in over 50 years of wandering the winter wilds of the U.P.? My smile got bigger. I'd been scientific enough for one day. I wasn't going to break out the Latin or the formulae. My poet's brain jumped right to what I considered then and still consider to be the perfect name for the phenomenon I was experiencing at that moment:
a flock of icebirds.
That's what I was seeing. That's what I was feeling.
Why not?
So.
Mark it down, my friends. On March 20, 2021, Beeg saw a flock of icebirds, something he'd never seen before. So, you need to be on the lookout. Some year, some special day, if conditions are just right along your favorite lake, on some late winter or early Spring day, you'll see them too. And you'll look at the friend who is walking with you, or your spouse, or, if you're alone you'll run back home and say to your significant other, to your kids, to anybody who will listen, "Hey, do you know what I just saw? Do you know what wonders are out there in the world? In the wild? Do you know the story? Do you know what they do, how they look? What to call them?"
"What?" the other spouse, friend, or child who is already smirking will say.
"Icebirds!" you'll reply and you won't even care when they laugh at you. In fact, you'll take full delight in it, and the light of that vision will dance in your eyes.
Or, you know what? Maybe you'll got out there and find something so amazing that even if you told me, I'd smirk and think. "Oh, there he goes, there she goes, again!"
And that's okay too. In fact, that might be even better.
The difference between being young and being old is that when you're young you're certain you've remembered to do something when you've actually forgotten it, and when you're old you're certain you've forgotten to do something and you've actually remembered it.
The difference between being young and being old is that when you're young you're certain that you have your wallet in your pocket when you leave home and later when you get to the ballgame or concert realize you've forgotten it, and when you're old you're certain you've forgotten your wallet when you leave home so you pull your truck over at the side of road getting ready to turn back, then feel your wallet in your pocket.
The difference between being young and being old is that when you're young you carelessly leave your coffee on when you go away for a three day weekend and return to find at best a scalded coffee pot, at worst a pile of ash where your house used to be, and when you're old you sit bolt upright in your hotel room bed at 2 a.m., three hours distant in another town and are certain you've left that damned coffee pot on, so you call up your neighbor who loves you and beg them to go over and unplug it, and they call you back later laughing to tell you that the coffee was quite safely off and unplugged, and they wearily laugh and yawn, and say jovially "senior moment!" and in that moment you realize you love your neighbor.
The difference between being young and being old is that when you're young you forgetfully leave doors open and all kinds of things happen, for instance: your dog gets out and is gone for three days and you spend a good portion of those days searching and worrying and enlisting friends and people you meet in the process, and maybe finding a lover among them all as a result of your negligence. And when you're old you tend to carefully close all the doors in fear of many dangers you've previously encountered, and maybe go long stretches in quiet contemplation, and building a good relationship with your dog, but, as a result your dog and you never meet anybody new.
The difference between being young and being old is that when you're young you struggle to build a persona that will see you through tough days, and after you've gone through enough breaches pretending to be that man or woman you've created, you start to believe you are that person, and build yourself up dangerously towards over-confidence. When you're old, little by little, that person, that creation of yours, slips away, chips away, falls into thousands of little pieces around you, and at first you're terrified, and then, when nothing bad happens because you've already been through all the breaches your anticipated, and some you could never have imagined, you look into the mirror and laugh, and say hello to your true humble little self again.
The difference between being young and being old is that when you're young you make a mistake then blame somebody or something else, general or worse, specific, and soon after realize it's you're own fault and have to apologize, then spend days looking into morning mirrors hesitantly, full of self recrimination. When you're old you make a mistake, realize it for your mistake almost simultaneously, and move on without ever looking in a mirror, because you already know you'll see a fool there, and feel okay because you already know that you are a fool and that you will never stop making mistakes, and this makes you feel the solace of being in the vast, vast, myriad company we call humanity.
The difference between being young and being old is that when you're young you sometimes don't think you can ever get a certain something done that will move you on along the road and make all the difference in your life, and you agonize and spend sleepless nights thinking over every detail of this impossible trial that lies ahead of you, and when you're old you can't even vaguely remember doing all those difficult even seemingly impossible things that got you here and you certainly can't remember how you did it and so can't pass on the knowledge to anybody else in any way that will make any difference for them. Damn that all anyway! And c'est la vie.
The difference between being young and being old is that when you're young you dream of all the wonderful things that may happen some day and when you're old you dream of all the things that have already happened, good, bad, indifferent.
The difference between being young and being old is that when you're young you can't figure out how you can possibly handle some difficult loss, humiliation, cruel and ironic twist of fate, that faces you, and when you're old you can't remember how you ever got through that circumstance, but live in a faith in yourself built by the experience of having endured.
The difference between being young and being old is that when you're young you wish you could be done with having to ride your bike everywhere and instead have your own car, and when you're old you wish you cold ditch your car and all the obligations that go with it, and get back on your bike. Some folks even manage that, and it's quite wonderful.
Looking over what I've written here a thought occurs to me, maybe neither age nor youth are real in any way that really matters. Change, though, is certainly real. Changes in us in particular. And those changes seem to fall into certain patterns over time. And my fondest hope for myself and for you and for everyone in our world, is that the changes represent growth, knowledge, even wisdom. There are days, though, when I wonder if the changes that time causes in us are anything but superficial. Do we ever really learn anything? Those days are the bleakest, and I've learned enough wisdom to know that there's no point in arguing with yourself when despair comes to call, all you can do on such days is wait for light. And it does come, and on those days after the toughest, darkest days, at daybreak, I have hope that we do grow in wisdom. And on my best days, which are sometimes the very days after my darkest, most hopeless days, I believe in the inevitability of wisdom, even feel a goodly amount of certainty that we do learn, that we do move on to better days in the wisdom of all the days that have been.
Those dark days, when I feel nearly hopeless are, of course, the gloomiest possible way to look at the circumstances, any circumstances. So, maybe what really happens from youth to age is that, to cite William Blake's concept, we go from innocence to experience. And further, maybe our attitude, once we've become experienced, is largely up to us. For instance, are we going to assume that because a good number of people we know say or do some pretty cynical and sordid things for money or power or lust, that everyone eventually ends up doing just such things? And that there's no coming back from darkness once you enter? Are we going to use that information as justification for our own unjust actions and thoughts? Or, given these dark revelations about others, about ourselves, are we going to try and steer a path towards light, towards, honesty, kindness, justice, vigilance, vocation, compassion, and empathy? Those are the real questions that face us. Those are the only questions that need answering and that only we can answer. Answering those questions requires courage, fortitude, a tenacious adherence to a code for living, or, at very least, a realization that we have fallen from our code and need to find our way back.
So, maybe the difference between being young and being old really comes down to two simple choices which are really the same choice: the difference between being young and being old is that when you're young you have to decide whether to choose the path of wisdom, and when you're old you have to choose whether to stay on that path, every day, every moment, until the time for choices is over once and for all.
My dog loves the UPS man. My old dog, the distinguished chocolate Labrador, Tom, who possesses the white patches of fur on this feet, around his face, earned by experience, fun, frolicking, and hard work chasing and retrieving ducks in chilly deep lakes, loves the UPS man. And our mail carrier. And the bank tellers at our bank's drive-up window. And the workers at fast food restaurants. And everybody else for that matter, but especially them. He is an affectionate sort with nothing but good will in his heart, and he would love all of these people anyway, but I have to admit his motives are not completely altruistic. He definitely has ulterior motives when it comes to the folks I've named. His natural instincts to love human beings, and, as I said, he has them in spades, are enriched and enhanced by these people's and any human being's, possession of a very special commodity: dog biscuits.
He's not picky about which kind of dog biscuits. Large and bone shaped or small and square, color, texture, fresh or stale, in bulk or singular, none of that matters at all. Just a biscuit braces him up, cheers up an already happy soul, whose only fears are the sounds of snow sliding from the roof and impacting on the ground, fireworks, and unhappiness in any human being or fellow four footed traveler in this uneven life. Dog biscuits, that's all this gentle, funny, empathic and empathetic dog needs to make him truly content.
So, During this tiresome and dangerous pandemic, with all its terrible impacts on the world and everyone in it, there has also been an admittedly much lesser impact on my old dog. See, they aren't giving out dog biscuits right now because of the pandemic. None of Tom's favorite people! Granted, it's not exactly a tragedy, but you can imagine the impact on my poor ol' Tom! Well, you don't need to, because I'm about to tell you about it.
Sometimes this dearth of free dog biscuits manifests in comic though slightly story-book sad ways on poor ol' Tom. That is, he cries every time a UPS truck passes because Debbie and I won't let him near the truck or the driver to get a dog biscuit. He cries every time the mail carrier's car goes by with no biscuits distributed. He cries each time we approach a bank window and no biscuit is forthcoming and then mutters into his dog bed, in the back seat of my truck, all the way home, when no biscuit makes an appearance. It's as though he's telling Deb and me, as we pull away from the bank window or walk along the roads near our house or stand in our yards as his favorite people drive away or past, "You guys are so mean! Let me go see them! Heavenly days, and popping puppy tails! Can't you two-footed, upright-walking goofballs see that they have biscuits? Biscuits that they've been saving exactly, specifically, especially for me and me alone: Tom the dog, their favorite Labrador?!"
That's why what happened the other day, a circumstance that seems to have been excised from a children's book, or a family oriented situation comedy, gladdened my heart a little in these dark times. And God, don't we need that? I surely think we do. Anyway, that's why I'm passing this cute, frivolous story along. Maybe it will cheer you up too. I sure hope so. Tom probably does too, or would if he understand what it is I do daily scribbling away on notepads and tapping away on keyboards while I stare into early morning computer screens.
So, here's the set up
I was standing in front of my garage with my back to the road, getting ready to hook Tom, and my pup Sam up to our light plastic ski trail grooming sled, which is laden with a sandbag for our daily cross country ski outing—that's another story told elsewhere on this blog—when the UPS truck pulled up at the end of the driveway with a package for us.
Suddenly, before I even fully realized there was a truck parked in the road, Tom had bolted away and was joyfully barking and cavorting towards his then favorite, and certainly dog biscuit possessing, person in the world: the UPS man!
I whirled around as fast as a 62-year-old man with a bad back can whirl around and shouted, for lack of a better clarifier and pacifier of the situation for the poor driver, "He's friendly!" Realizing there was no way my old bones could be carried to the scene fast enough so that I could stop Tom's progress before he got to the truck and the man.
"No worries!" the grinning young male driver shouted back. "I've got two big dogs at home!"
Sam now took up the cue and rushed ahead as well and also before I could catch him, but the pup stopped just short of the truck when I shouted his name with an edge of decided disapproval.
At that moment all those thoughts that come into our heads now concerning our pandemic predicament came into my head: "Covid 19! I'm too close! We're too close! Where's my mask? Jesus, I'm due for the vaccine any day, I don't want to spoil it all now because Tom wants an infernal dog biscuit! I don't want to get sick just when help is on the way and normal life is at my doorstep, and all because my crazy dog wants a dog biscuit! That's what they'll write on my tombstone: 'His dog wanted a biscuit,' and for years afterward people will wander through the graveyard where I'm buried trying to figure out the metaphor which won't be a metaphor but an actual fact: I will have died because Tom wanted a dog biscuit!" And like that.
So I was relieved to see the driver had his mask on and was wearing it properly and that he had ducked, chuckling, safely away from me (safely for both himself and me) into the back of the truck for our package, as I scrambled with Sam on the ground 15 feet away from and below the steps of the truck. And as I ran ahead despairing of ever catching Tom, but finally got hold of Sam's collar, and pulled him back to a safe distance, my eight year old dog, ol' undaunted Tom, fetcher of ducks, puller of sleds, barker at clocks, lover of all people and puppies, who is graying everywhere, occasionally stiff in the morning, sometimes groans at the slightest movement as he gets up from his dog bed, and generally, whenever it is convenient for him, pleads to being old and limps along like there really isn't much time left for him in this dogged doggoned life, leaped up like a gazelle from the level of our snow packed driveway, flying like Superman's dog Krypto well over the steps leading up from the truck door and landed quite gracefully flat on the metal floor of the cab; then, with his tail awag the whole time, and over my shouts of displeasure, followed our driver into the back of the UPS truck.
I could hear a new round of laughter from the jovial young driver and was deeply relieved when said driver came back into view with our package. In his other hand, to my amazement, the driver carried the Holy Doggy Grail, two of them actually: two dog biscuits. With said biscuits he led the ecstatic Tom out of the truck. Tom was wagging out a doggy smile, his tongue lolling, his eyes bright, even brightest. When I apologized anew to the young driver and politely asked him to deposit the package up on our back steps he grinned, laughed again, tossed one biscuit towards Sam and the other onto the snow covered ground at a distance from the truck for Tom.
Tom quickly jumped down from the truck and found his quarry. As quickly as I could, as my old dog stopped to eat and as the driver headed whistling for our back steps, I grabbed Tom's collar and hustled both dogs back up to the garage as they continued to chomp away on the dog biscuits.
The driver was still laughing when he got back into the truck, moments later. He looked my way, waved and headed out. I waved back. And then I realized something: bad as it has been, we're going to get through this. We're going to remain human in many of the best ways we've always been.
Another lesson for me delivered free by my dogs Tom and Sam with an assist from the UPS man.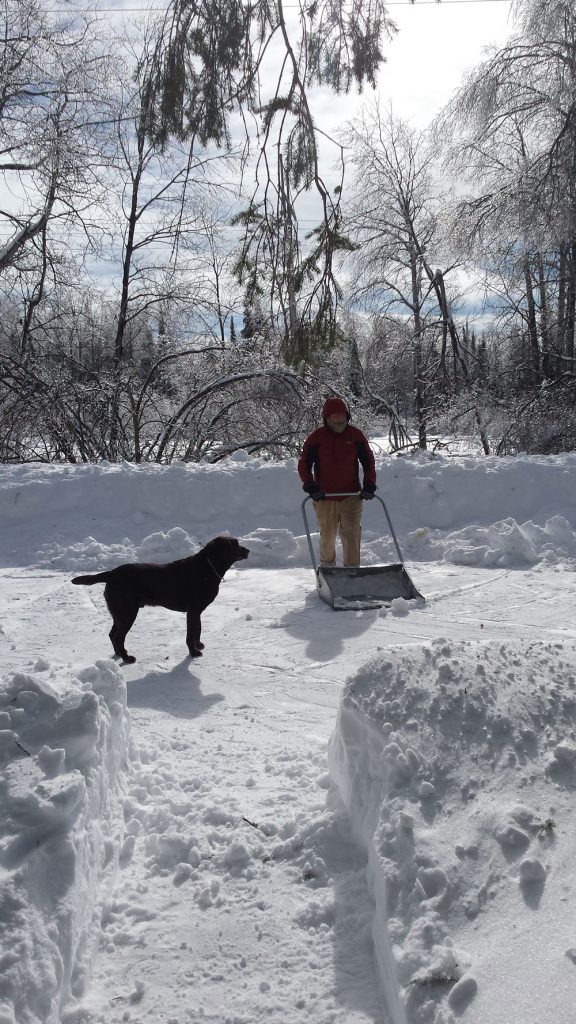 After Trump: Jan. 4, 2021
Trump is leaving. Soon he will return to being an obnoxious cipher at the edge of our collective consciousness. That's what he was before he was President. Remember those days? You'd heard his name maybe two or three times a year, and if you're like me, you'd just utter some kind of dark little chuckle and wonder aloud or to yourself, "What's that stupid asshole up to now?" That's what he should have remained: an obnoxious cipher at the edge of our collective consciousness. That's what he may have remained if we, starting from President Obama on down, hadn't teased him for being such a blowhard dope concerning his birther theories. Remember that moment, at the Washington Press Club Dinner, when Obama showed the clip from The Lion King of Simba, as a cub, being held aloft and then said, bitingly, "I want to point out that this is a joke!"? We were so innocent then. And we all laughed so smugly because Trump was sitting right there.This will shut him up! This will put him in his place! That's what we thought. Well, I guess he had the last laugh on us all, in the form of four years of his orchestrated chaos, only now, thank God, coming to a close. Not to say that he wasn't and isn't a blowhard dope, he certainly was and is, but the worst thing you can do to a blowhard dope, and we all should have known this, is to tease him. Because of that goading, and no doubt, maybe even more, because of his vaulting, selfish, brainless, ambition; he didn't stay on the fringe with the other nutbags and tinhorn egomaniacs where he belongs, but moved to the center of all political center stages and as I said earlier, did a hell of a lot of predictable damage while he was in that highest office. We will be a long time repairing some of it. Some of it will leave scars. Some will remain open wounds for a long, long time.
Yes, the time of high office damage is all but over for Trump, though he'll no doubt do his moronic best to cause more damage when he's out of office. But the abomination that is and was the Presidency of Donald J. Trump is over. We can at least take some solace in that. We can't do shit about the now historical fact of his Presidency, except try to recover from it as a nation. That's the first reality we have to face: we can't undo history. As improbable and deplorable as the 45th Presidency was, it happened. We have to live with the fact of the Trump Presidency, the international shame, the internal damage, the lingering empowerment of gun toting imbeciles, and, perhaps worst of all, the fracture of the idea of simple facts into so called "alternative facts". Simple observable fact, or lack of fact has been converted into something maleable, into something that can be debated! We have stepped over into bizzaro world, Trumpland. We're going to have a hell of time returning to reality.
Shit! I so wish none of what I've just written was and is true.
So, anyway, we're saying goodbye to the 45th President of the United States, Donald J. Trump. We're saying goodbye to someone truly heinous. That's what he is. And even after he's gone from that office and even after he's gone from this life, that's what he will always be, always will have been. That is how he will be remembered in history. I challenge you to conjure a good human quality in him. I challenge you to find one mote of compassion or empathy, honesty or integrity, that somehow, despite his worst efforts, and that's the only kind of effort he knows, stuck to him. He is a horrible person. He is only marginally a person at all. He is a human nightmare. A creature of avarice and bombast, a predator with an instinct for creating hatred. That's who we are saying goodbye to. How do we do that?
First, we may need to assess our own feelings about him. Here are mine: I hate that bloated, blowhard, bigot, son of a bitch with every fibre of my being! He is just like the bullies I knew as a kid. So full of himself. So certain of his opinions, which he is too stupid to even express coherently. So ready with a lie. So full of vile, moronic epithets, like the drunken idiot sitting on the last barstool in a seedy bar late on a Saturday. The one the bartender hates to see come in the door and can't wait to send on his way.
What a fucking jerk!
Every time I see an image of Trump those words grapple onto my heart and will not be removed. It's all I can do to keep those words from coming right out my mouth, each time, every time, I see or hear him, no matter where I am, no matter what I'm doing, no matter who is with me. Honestly, if I even begin to talk about him, I go into a kind of frenzy. I want to punch walls because his face isn't handy.
That's not his problem, though. To my shame, he's succeeded in making it mine. What's more, he knows that. He delights in making his enemies and detractors squirm, and if he has a genius for anything, that's his genius: invoking hatred. And what makes my loathing worse is that I also have to get my head around the fact that 70 million people voted for him this time. And even being very generous and empathetic towards that group of people, and assuming that a solid half of them were really just voting against Democrats, that still means a solid 30 to 35 million people voted simply for him. That is, roughly three and a half New York Cities worth of Americans, think he is just swell. Shit! How can that be? Are they just like him? Do they aspire to be him? Is he an exorcising of their, even our collective id? I don't know. I don't understand. I really, really do not understand what appeal this loathsome, insipid, moronic, selfish, horse's ass can have. I likely never will. And that's my problem too. I'll have to deal with that doubt, that worry, forever. It will be a slow process and I'll have to check myself all the time in conversations with Republicans just to keep from going off at them like a profane leftist Roman Candle. I'm not kidding. Just controlling myself on the subject of Trump will be a very real problem for me forever. I hope my final musings in this life won't be mumbled epithets about "that fucking Trump". I'm only kidding a little bit here when I say that. That's how much the bastard has gotten under my skin!
The only thing I can do, is try to give myself some distance, so I can consider this phenomenon logically. Okay, I'm taking a few breaths, going to my happy place. Here's the first thing that comes into my head: the word is and has been in psychological and philosophical circles for a long time, that hate isn't the opposite of love, indifference is. I'm going to be a long time, probably forever, becoming indifferent to Trump and to the damage he has done to this, our country. This country whose founding principles I believe in to my very core; whose ultimate destiny, I firmly believe and hope will be, to rise to reason, leave prejudice and bigotry behind once and for all, and create a society where we can all live together in some semblance of sisterhood and brotherhood; working together for the greater good of all humanity, and disagreeing civilly when conflicts arise. That's the goal. That's where I want to go along with my country.
So, again, I have to say goodbye we have to say goodbye, to this deplorable President. To do so, I'll need to examine this hate of mine towards him. The damned lies, that's what gets under my skin the most. So is it that I love truth so much that I flare up at someone, such as Trump, who has no regard for it? He, the chief liar and the myriad other liars circled around him? Or is there some gnawing microscopic parasite clinging to the reptilian part of my brain that actually believes he may be right, they may be right about the world? Is it my own store of prejudice and bigotry, my own xenophobia my own inner bully, that I see magnified in him that makes me so angry, so verbose in condemning both Trump and his followers? "The lady doth protest too much me thinks," Shakespeare wrote. Is some minuscule part of me that lady? God, I hope not. God, I fear so.
So, what can I do? How do I deal with my own darkness? I must deal with it, because if I don't, Trump will haunt me forever, even after he's truly gone, from office and from this life.
And next, I, and everybody else, has to find a way to move on from this dark time. We're facing a whole lot of obstacles in the coming months, in the coming years: the virus, climate change, social division, bigotry, misogyny, the fracture of truth, financial inequality, expensive health care, abuses of systems at every level of government, familial abuse, the carte blanche given to hatred in social and all other media, violence in our streets, to name only what appears on the surface. We can't allow one unconscionable soul, one silly, stupid, violent, ignorant man, who has somehow risen to this highest of offices, to derail the train that was slowly headed towards inevitable, empathy, compassion, freedom and prosperity, imperfectly realized, but realized nonetheless.
Where to now?
Oh, I quiver to even begin to write what I'm about to write, because I am very uncertain I'm right, as I usually am when that famous still, quiet voice calls, but is it possible that we need to, after we come to grips with the damage he and his followers have done, simply forgive them?
Let me emphasize that I've only said forgive, not forget. We can never forget. We need to take the lessons Trump and his followers have taught us about the abuses of governmental power that are possible due to the flaws in the design of our democracy, flaws never evident until this present moment, because no one as unethical and amoral as Trump has ever been President before now; and use those hard-earned lessons to shape a better future. We must try to make new laws to account for these gaps in our system of governance, and then be ever vigilant to insure that no one this bad is ever President again. And yes, that vigilance will include bringing those to justice who have committed crimes during this administration up to and including the 45th President, if and when such crimes come to light. We must do this to plug the holes, and make sure that such abuses of Presidential power never, never happen again. Rendering onto Caesar as it were, as a fairly famous personage once suggested. Why must we pursue them to the full extent of the temporal law? Because, if we don't, there is no deterrent for such unscrupulous people to start it all over again the next time around.
And then, since we're going to have to keep working with people like Trump, or people who think being like Trump is okay, even admirable; we need to lean into our caution, take what they assert in their conspiracy theories for what it is, and treat it as we would a grain of salt most of the time; then call them on their truly harmful hypocrisies; but first, as the afore mentioned personage also suggested long ago, remove the logs from our own eyes when we detect said motes in theirs; and when these folks we have been battling and continue to battle with have an actual point; truly listen and try to address their concerns in a mood and mode of congeniality and civil discourse, followed by just and right action.
And then, in the words of that above referenced pretty wonderful human and or spiritual presence, depending on what you believe, we need to forgive them, for most of them acted, like most people, out of what they thought best at the time, and they truly know not what they have done.
My dogs taught me something the other day. Something quite valuable. See, my wife, Deb, wanted our chocolate Labrador pup, Sam, to pull a sled. She even bought the harness, and laid it out under the tree at Christmas. Where she got this idea and why she got this idea at this particular time, I don't know exactly, though we have raised a few sled puller Labs in the past. I wasn't sure there was a real purpose to train a puller now. What was he going to pull? We don't have little kids anymore, though I can still see my little boys giggling as our old yellow Lab Minnesota pulled them along the trail, and there aren't any more small children on any horizons, at least not that I'm aware of, at present. What's more, I've long since stopped heating with wood, so there's no sled hauling to be done from the woodpile to the garage, from the garage to the house anymore; though I do treasure the memory of those old jobs, that good labor or those older days. Yes, in those ancient, wood burning days, Minnesota used to delight in pulling the wood, pulling the kids. I can still see her tail wagging, her expression of joy at effort, her shoulders going tense, but that's so long ago now, it's faded into family legend.
No, I couldn't really see the purpose of the new harness or of the impending training, but then one occurred to me: Sam could pull a fairly heavy load of sand, heavy enough, at least, to pack a ski trail for me. It would be a good workout for him, burn off some of his puppy energy, and would serve a purpose: we'd have a clear, smooth trail every day.
"Okay," I told Deb after this reconsideration, "I'm in." She smiled then. As usual, I have no idea why my wife smiles.
So, the day after Christmas, when enough snow was finally on the ground in this late onset of winter, I hooked Sam up in his new harness, attached the harness to a dog lead, attached the dog lead to an old plastic sled, and set a lidded bucket of sand, about 50 pounds worth, on the sled. Almost right away there were problems. First, though our strong pup hardly noticed the pull of the weight, Sam was rattled by the sound behind him and turned around over and over to face it. This inevitably led to tangling and untangling of the harness and the leads.Then, once we finally began to move any sizable distance, Sam would stop every time I removed my hand from his collar, and later, once he got into the flow a bit, he stopped every time I stopped patting his head and coaxing him on. Sometimes he seemed afraid. Sometimes he seem confused. If this wasn't going to be fun for him, what was the point? I felt terrible and thought the whole enterprise was doomed. Still, I didn't want to give up so easily; so, I pressed on up to the railroad tracks, over the railroad trestle and beyond down the long straight stretch, where the snow now covered the rails. We had about a mile and a half to cover one way. Would we even get that far? I doubted it. My back was already aching from leaning down and tugging Sam along.
Meanwhile, our older Lab, Tom, now age eight, was having a great time! He was running hither and yon, smelling all the usual smells and a few new ones at trackside and beyond. Sam kept looking up enviously. That made me feel even worse about the whole enterprise. Then I had a thought: what if I just skied on ahead until Sam decided to follow? I called to Tom and dropped Sam's collar and went on my way with Tom down the tracks, hoping Sam would come on after a moment. But he's pretty stubborn. In fact, as soon as I skied ahead, he lay down. With an expression that said, "I can play this game too. Let's see who wins."
Further, Tom began to admonish me, running up to where I was with a pleading look. Then going back to where Sam was and looking up at me as if to say, "Beeg, you can't just leave him!"
So, softy that I am, I went back. And I began tugging Sam along again. By this time my back was truly aching and I realized this was simply not going to work. This, I decided, was going to be a short trip. Maybe iIf this project was ever going to get off the ground, the training was going to have to happen, in short segments. Maybe doing short trips, Sam would eventually buy in, and be ready for longer journeys. It wasn't a very creative solution, and I couldn't see that all this effort was going to be worth it in the end, but it was the only idea I had. After that, in perhaps just a few days time, after a few more short, frustrating trips, I was going to be out of ideas. I wasn't hopeful.
Then, something happened. I'm not exactly sure how, but I have my suspicions. I think Tom actually figured it out. My old dog, in this case, was the idea man. That's surely how it seemed. Now step back all of you who say dogs can't reason. Listen to what happened. I'm not making this up or exaggerating. Suddenly, Tom was right in front of Sam with a stick in his mouth kind of goading the puppy on. Now anyone who knows about Labradors knows that the one thing they cannot resist is a stick waved in their face. It's how they play and tease each other. It's how they learn. If there is a stick, they want it. Tom was almost smiling as he approached and danced around in front of the pup. Suddenly, Sam took interest. The next thing I knew, Sam was pulling ahead on his own in pursuit of the stick in Tom's mouth. Then we were all moving along, each on his own, I skiing next to the dogs, Tom running just a bit ahead with the stick and Sam trying to catch Tom, perhaps unaware that he was even pulling the laden sled along.
Okay, I hear ya, you doubters: "It was just happenstance. Tom was just doing what Labradors always do: picking up a stick and playing with his friend. It just happened to coincide with the moment of most frustration for you and Sam." Really? That's all you've got? It was just a coincidence that Tom happened to come up with the stick right at that moment? You really think, given the empathic nature of most dogs, but especially Labradors, Tom didn't sense what Sam and I were going through, and figure out a solution? Okay, suit yourself.
Anyway, by the time we got to our turn around place, I had figured out that I could take the short lead that was in my pocket, attache it to Tom's collar and then to Sam's harness, and use Tom, who was still carrying his stick, as the lead dog and Sam as the pulling team. It worked perfectly! Tom was happily trotting along on ahead beside me with the stick in his mouth, slack in the lead and no or very little tension on his collar, and Sam was happily pulling the load behind in pursuit of Tom and the stick.
On the way home I experimented with skiing beside them which was a little cramped; behind them which led to them stopping or going off course, and finally with skiing ahead of them on the trail we'd already groomed and were continuing to groom as they came along doing their new found jobs behind me. All was well. What's more, with this arrangement, I could get a good workout skiing lead in new snow on the way down and cool down on the newly groomed trail on the way back. It was a perfect arrangement!
For a while, I skied along home very proud of myself. I had taught one old dog and one young dog a new trick: the useful trick of pulling a laden sled. I thought about how pleased Deb would be. How proud she'd be of her crafty old woodsman of a husband. She spotted us through the east living room windows as we were coming down our road on the last leg home of our eventful trip and said to me later, "Tom was so proud coming down that street! He was just prancing. He was just telling everyone that he was the lead dog!"
That's when I tempered my pride a bit. Who had really trained whom after all? My initial efforts to get Sam to pull the sled had lead to fruitless frustration and perhaps even a dose of fear for the poor pup and an equal amount of frustration and silly anger for clueless old me. Tom, the wise old dog, was the one who had figured out, with his stick approach, how to make the whole thing go smoothly along that snow track. He was the true brains of the outfit. That's when I realized something that made me laugh: the only positive things I had done since we left the house, an hour and a half before was to observe what Tom did to get Sam to pull the sled, then allow him to keep doing them. What I had learned was simply to get out of the way and let the dogs do what they think is best.
I, in other words, am not the trainer. What's more, I'm not even a very good student. It took me a full half hour to get out of Tom and Sam's way and let them complete their self-taught lesson. After years of working with Labs, I've finally figured out that what they think is the best way to proceed, is usually the best way to proceed. In that sense, and that sense only, I have become a well trained human. What's more, at age 62, I still have a great deal more to learn from Tom and Sam.
The World As It Is Part ii
For more than 40 years I've known a code for living. It was handed to me by my wonderful, hard-working, intelligent, insightful parents, by my sister and brothers, by other relatives and friends by my teachers, by truly devout and empathetic priests and nuns, by casual acquaintances, even by some people in TV shows, plays, poems, and definitely by the authors and characters of and in stories. For those 40 years I've tried to live by that code, and I will tell you right now that I don't always succeed in doing so. I'd like to think, though, that more often than not, I do.
This code is not really very complicated, and really comes down to doing onto others as you would have them doing onto you. Yes, the Golden Rule. This means, if you truly weren't ever taught it and just don't know, to look out for other people, see to their good, whenever you can. Discern, as best you can, what the right thing to do is in any given situation and then follow through on it. This is how I've tried to live deliberately, in full consciousness of my own sometimes faltering efforts, for at least 40 years. What's more, I've made the assumption that other people are doing their best to do so as well. And, in fairness, I think most other people in America and around the world are. And they succeed and fail, for the most part, just about as often as I do. If that weren't the case, I believe we'd be in an even bigger mess than we are now.
But, recent actions by a large minority of my fellow human beings have made it clear to me that some people in this world simply don't give a damn about their fellow human beings. They were apparently never taught the Golden Rule, or, and to me this is much worse, they think this code is only a matter for lip service, and they live, beneath their pretense of caring, by another code entirely, an opposite code, which comes down to "What's in it for me?"
I could take up any given issue now facing humanity, in discussing how this lack of an ethical, moral code, in this sizable minority of people, is affecting everybody else. There are so many serious, life altering and threatening issues now, as you know, but I'm going to focus on just the most immediate and obvious one: Covid 19.
We're in the home stretch on this virus. Yes, in the coming weeks and months, things are likely going to get worse again, as the cold weather settles in and folks spend more and more time indoors. But the vaccines are coming, and our new President, Ordinary Joe, is calling on all of us to simply wear masks in public, keep social distances, refrain from large family and other gatherings, for a few more months. He and other responsible human beings in positions of authority are telling us simply to sit tight, and keep the faith. That's it. That's all right thinking people are asking of us. That's all the health care workers and other medical officials are asking: stay home as much as possible, and take precautions when you can't.
I know what some of you are going to say: not everybody can afford to do these things. Some people simply have to go to work in order to enable their own survival and the survival of their families. Some people live in conditions around this country and this world where taking such precautions would be a luxury they simply cannot afford. And I agree. You are absolutely right. And I'll get to those issues in a moment. I'm simply asking, what about the rest of us? If it is possible for us to stay at home as much as possible, keep social distances and wear masks when we can't, shouldn't we simply do that for the greater good? Well, if you don't know, and if you're reading this you almost certainly do, the answer to that question is yes! Of course!
And yet, all over this spoiled rotten society people are protesting against officials like Joe and Michigan's Governor Gretchen Whitmer. Some are even harassing government officials and their families and going so far as plotting to kidnap and execute our governor and other officials who agree with her, like a ridiculous plot point out of a terrible transgressive sci fi novel! The claim is that requests and laws directed at making us all, temporarily close or curtail businesses, keep social distance, wear masks, refrain from needless travel, are all needless violations of our civil rights actually motivated by a communist takeover of America!
In Florida, the Trump clone, Governor Ron DeSantis, took the opposite tack by using the government to harass private citizens, sponsoring a gun toting and pointing raid by law enforcement on the home of Florida data scientist Rebekah Jones, who DeSantis recently fired for having the audacity to tell the truth about the worsening covid conditions in that state.
Wow…
I'm just going to say directly to those of you who truly believe or for some self-serving and reprehensible reason pretend to believe, that such actions are justified, HAVE YOU LOST YOUR MINDS? Didn't anybody ever teach you anything? Do you care about anyone else but yourself? Do you want civilization to simply cease to exist? And further, and less articulately I'm going to add a little gut punch in the form of a question: WHAT IN THE HELL IS THE MATTER WITH YOU? And now, I'll ask more calmly, what in the hell is the matter with you? Seriously. You can't be that stupid. Are you demented? greedy? paranoid? Or are you that desperate for attention? For love? For adulation? For justification? Gratification? Verification?
Yes, you have an absolute right to peacefully protest if you've been abused by government officials or shortchanged by unfair laws. You have an absolute right to peacefully protest, if someone or some institution is discriminating against you, or singling you out for unjust reasons. You have an absolute right to peacefully protest, if and when any of this is true, and for your sake, because of what I've been taught and believed my whole life, I will be on the picket line with you! I promise! But you haven't been abused or shortchanged! You're only having to give up temporarily, like all the rest of us, for the purpose of our collective survival, a bit of your personal freedom, until this damned virus is under control!
Just to be clear, and to put your troubled minds and hearts at rest, let me say right out: there is no government takeover. There is no "deep state". There is no shadowy group of nefarious operatives zeroing in on you and yours in order to lead America to perdition. That is all a dark, juvenile fantasy perpetrated by quite disorganized, lonely, self-serving, two bit demagogs like President Trump and other internet chaos junkies, for their own financial and emotional gratification. Let me add further, that as an old journalist and teacher, it has long been my opinion, based on the many stories I've covered and the many interpersonal situations in which I've been involved, that true conspiracies, even minor conspiracies are rare and are almost always discovered, simply because human beings really don't know how to keep their mouths shut. Further, conspiracies of the massive kind required here, simply do not exist. Yes, governments are sometimes, even often, up to no good, but in those cases, everybody knows about it, and it is at best, an open secret, like the machinations of Vladimir Putin. So, yes, we did land on the moon, and no, despite how fun it may be to watch and even secretly believe that pro wrestling is real, it's not real, and further reality tv has almost nothing to do with actual reality. (If it did, why do reality shows have writers? Check the end credits.)
In the meantime, please, I'm begging you now, stop with the conspiracy theories about communist takeovers and mind control injections! I can't believe I have to say this to you yet again, but none of that is true!!! Stop with the nonsense about masks, social distancing and restricting travel not really helping! The studies are clear. There isn't any doubt in the mind of any sane person that these measures help. No, not even in the minds of the self-seeking public officials and internet hacks who are feeding you this nonsense! These measures work. These are facts! These facts may not be convenient for your lifestyle, but…tough shit! Be a responsible adult for heaven's sake! Think about somebody else for a change! For the greater good, wear a mask, keep your distance, stay at home, and for God's sake, get your vaccinations!
Okay, I've vented. Let's deal with the sober issues concerning the less fortunate now. Let's deal with the small businesses desperately trying to survive in this very difficult situation. How can we help them? Refer back to all of the above. And now apply it to these situations. What do the less fortunate need? Food, clothing, shelter, capital, employment. What's standing in the way of this? To some extent Covid 19, to a much greater extent politics.
The same politics based in fear and wild baseless conjecture I mentioned above. The same kind of stupidity that has our stupid current President leading our courts on an absolutely baseless, stupid hunt for a conspiracy involving the election. A conspiracy that simply does not exist and never did or could. This reprehensible and painfully obvious attempt at political manipulation, this trivial pursuit of the truly lame Donald duck's, is wasting our collective time and public funds which are desperately needed elsewhere, for…oh, I don't know…Combatting Covid 19!!! and he is doing it solely and completely for his own benefit! Seriously? You can't see that?
Look friends, fellow citizens, Donald Trump knows he lost the damned election! The clear minds in his party know he lost. Some have even had the temerity to admit it. But the lame duck President also knows the personal consequences and the legal ramifications for him and for his close associates, of his having lost. His great four year freak show/carnival ride, into which he packed many of us against our wills, is about to come to a dead stop right on him and he knows it. What he and his truly pathetic crew of right wing public officials are doing now, quite obviously and openly, with all this nonsense, is trying to save his own and their own sorry asses by enlisting you in an indefinite and interminable protest against a non-existent conspiracy. Please, I beg you, don't listen!
And further, don't listen to voices who say that we can't afford, during the run of the pandemic, to give ordinary folks more money to pay their bills, or feed their kids. Don't listen to voices who say we can't afford to bail out small businesses or to compel corporations to contribute more financially to our society. The voices rising against such common sense measures are the voices of simple, blatant, naked greed and avarice. If we can afford to fund armies and technologies bent on the destruction of others, if we can afford to give tax incentives to corporations who shortchange their workers and misuse the environment, if we can fund myriad government programs and projects both necessary and unnecessary, we can certainly afford to use at least some of that money to help less fortunate people, and small businesses get through to the end of 2021! Those who say we can't, are simply and blatantly, as I said, talking with the voice of greed. However they couch it, that's what it's really about. They don't want to lose money from their massive stockpiles. They don't want their fat cat friends who give them money to lose money. They want to maintain their obscene 1% lifestyles on the backs of the poor and destitute and they frankly don't care much if the less fortunate are out on the streets or even dead. Privately, they even nod acquiescence and agreement to each other at Mar-a-Lago and other such resorts and estates, about the supposed secret truth which is neither, that the upper classes have deluded themselves into believing at least since the Roman empire: that some people simply must suffer in order for the rest of us to thrive. That, to my mind, is the most evil and self-serving lie of all. It's not a secret that many people believe it, but it is very sad and telling.
I, for one, don't believe that such claims are true. I never have. Such claims about the inevitability of poverty are a convenient, expedient way of rationalizing personal wealth and opulence. They are an open secret of the well-to-do. A belief that is obvious in the behaviors of many among the upper classes. If that sounds like a left wing conspiracy theory, let me just say that there is no conspiracy to perpetuate this lie. There doesn't need to be, due to the perpetual existence of the human failings known as greed and avarice. And I suppose that's a kind of code too. The current excuse for a President, who, with any luck, is soon to fade into the dark corners of history, has lived by this demented and obscene code his whole life. It's a damnable lie consciously or, more likely, unconsciously focused on keeping the less fortunate in the gutter. It's an ancient and persistent lie, as old as greed and older than civilization.
As I said, for more than 40 years I've been gifted with a different code for living, the one my parents and other significant adults passed on to me from their own experience and empathy. It is the converse of the beliefs of the worst of the wealthy. For over 30 years, in classrooms in this good peninsula, I've tried my humble and often faltering best to pass this code onto students, and many of them have listened. That's where my hope lies. Not in me, but in all the others I've taught, and in all the other teachers in all walks of life who have likewise passed this code on. I believe that, in the end, we'll win out. I think we're headed, after Covid 19, towards a better world, but that doesn't mean these old lies concerning the less fortunate, and the latest lies concerning the virus are going to die, at least not easily.
So, as my parents would say, "Do good. Be vigilant. Do onto others as you would have them do onto you. We'll get through this together."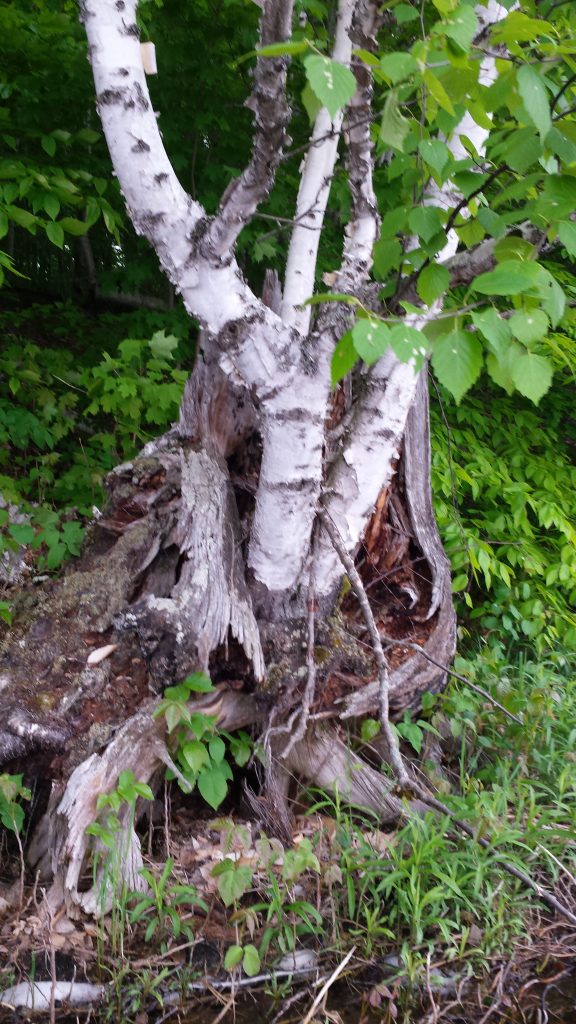 To the east and north of our camp, several hundred yards down the shoreline, there is a certain tree. Well, two trees really, but I call it one. I even have a name for it: "The Nurse Tree". I thought about calling it "The Mother Tree", but that seemed too all encompassing and a touch cliched. Something out of a Disney movie with Kate Blanchett doing voice overs. Anyway, the name "Nurse Tree" seemed more in line with what this tree, these trees do, are doing. And once anybody sees The Nurse Tree they can usually see exactly what I'm talking about.
Neither part of the Nurse Tree is very big. It is composed of a young birch, maybe 12 or 15 feet tall, growing out of the wrap around stump of a gnarled old maple, or possibly white pine, or even oak. I'm really not sure, maybe you can tell from the picture I've included here. I'd be delighted to know for certain if one of you naturalists can tell. Anyway, the long dead, or at least dying part of The Nurse Tree is only a root system and stump of a blackened old remnant, so it's hard for me to tell what species it was or is, depending on how you look at life, death, and time. The living birch, some years ago, began growing directly out of the core of the old stump and now the stump appears, at least to me and others I've had look at The Nurse Tree, to be wrapping its old dead "arms" around this new life, bearing the young birch along, even in death. Eventually, if the birch lives long enough, it will likely uproot the old tree completely and the wrap around nurse will slowly fall away down the bank and into the lake.
Now, here's my question: is this image, this scenario just a metaphor? Am I, by calling it "The Nurse Tree" reading something colorful and strangely beautiful about life and death overall into a simple confluence of a dead tree and a living one? That is, by mentioning how the dead tree seems to be wrapping its "arms" around the living one, nursing it in essence, to sustain, preserve, and protect this new life, am I sentimentalizing a simple biological process? Am I letting my emotions get carried away? Or is what I'm seeing with my heart reality?
You may argue that neither of these trees has any consciousness of how they appear, or any love for the other. Though some recent books and studies about the life of trees may or may not support your view. You may argue that emotion doesn't enter into it in any form and that I'm just being a poet. I would argue that detaching the appearance as perceived by a person from the physical form of The Nurse Tree drains it of a truth which, to the human heart, is clearly there. And you may argue, if you're a pure scientist, or just a no no-nonsense type of person generally, that the whole thing is silly and the dead material of one plant acts as sustenance and shelter for another plant, so what?
So, my question is, which view of The Nurse Tree is correct, accurate, right, true, reality?
Perspective shapes the nature of our reality. That's a statement one can make about The Nurse Tree and life in general, no matter what one's view. And then a series of questions rear up. If you take the scientific view and excise the emotional perception of the image you are certainly sticking to the facts, but are you sticking to the truth? If you take the more emotional view and see an image of love, sacrifice, empathy, and nurturing in The Nurse Tree, are you simply being a sentimental old sop, or are you sensing a sentience in the natural world that is essential to understanding what's really going on.
I don't know the answer to those questions. I can see it both ways, but I lean more towards a belief in actual sentience than in imaginative metaphor. In fact, I believe in sentient metaphor, that metaphor lives in truth in the universe. Maybe that belief is ludicrous, but it doesn't seem so to me. In fact, denying what seems to me the obvious emotional connection here, between trees, and between these trees and the human observer, seems to me a kind of excising of the truth. An excising that may even be harmful to the way we behave in the natural world and in the world of human society.
I suppose, from a purely scientific viewpoint, one can see the connection between the two trees, acknowledge their interdependence and then stretch that acknowledgement out until it applies to all natural processes, and in that way be aware that one needs to tread lightly and observe as completely as possible wherever one goes. And that would certainly be a positive perception that could increase our chances of the survival of species including our own. But why exclude the heart? You may argue that getting emotionally involved blocks the way to seeing things as they actually are and may lead to decisions that don't adhere to science. But I would then point out that without the intervention of the human heart, human beings through science, have made some pretty awful decisions including the atomic bomb, fracking, genocide, unnecessary and deeply harmful biological experiments on human beings and other animals, the hasty creation of destructive pesticides, need I go on? Someone's counter argument would likely begin by pointing out all the wars and other violent insanities caused by the human heart down through all of history. Emotion, the argument would be, is the cause of much more havoc on Earth than logic has ever been. Then there would probably be a dismissive and sardonic use of the word "anthropomorphizing" echoing in the room. And it would likely be countered by a reference to "heartless scientists". And neither would be exactly true. Neither would get us anywhere, and we'd be right in the center of where our whole society, our whole human world finds itself in this moment of history: at odds, with no way to resolve our differences.
Well, let me suggest a way. I didn't come up with it alone, not by a long shot. As usual, I'm standing on the shoulders of giants. Two particular literary giants to be exact: John Keats and William Shakespeare. Keats, a phenomenal poet of the Romantic period who wrote "Ode on a Grecian Urn" and "To Autumn" among other life affirming, life changing poems, read Shakespeare and perceived something he called "negative capability". He said Shakespeare was capable of an almost super human way of not having a fixed opinion on anything. He saw this in the Bard's ability to speak in the voice of people from all walks of life and to view the same particular concern from not just two but multiple points of view. Shakespeare, Keats implied, saw the world as nebulous, multifaceted, gray. According to Keats Shakespeare saw plenty of reason to doubt our own perceptions and to, in fact, even revel in the doubt and mystery of life. That, according to Keats, is negative capability.
A scientific concept which I believe is akin to negative capability, and that is much in the news lately, is the thought experiment known as "Schrodinger's Cat".
"Schrödinger wrote:
"'One can even set up quite ridiculous cases. A cat is penned up in a steel chamber, along with the following device (which must be secured against direct interference by the cat): in a Geiger counter, there is a tiny bit of radioactive substance, so small, that perhaps in the course of the hour one of the atoms decays, but also, with equal probability, perhaps none; if it happens, the counter tube discharges and through a relay releases a hammer that shatters a small flask of hydrocyanic acid. If one has left this entire system to itself for an hour, one would say that the cat still lives if meanwhile no atom has decayed. The first atomic decay would have poisoned it. The psi-function of the entire system would express this by having in it the living and dead cat (pardon the expression) mixed or smeared out in equal parts.
"'It is typical of these cases that an indeterminacy originally restricted to the atomic domain becomes transformed into macroscopic indeterminacy, which can then be resolved by direct observation. That prevents us from so naïvely accepting as valid a "blurred model" for representing reality. In itself, it would not embody anything unclear or contradictory. There is a difference between a shaky or out-of-focus photograph and a snapshot of clouds and fog banks.'
"Schrödinger's famous thought experiment poses the question, "when does a quantum system stop existing as a superposition of states and become one or the other?" (More technically, when does the actual quantum state stop being a non-trivial linear combination of states, each of which resembles different classical states, and instead begin to have a unique classical description?) If the cat survives, it remembers only being alive. But explanations of the EPR experiments that are consistent with standard microscopic quantum mechanics require that macroscopic objects, such as cats and notebooks, do not always have unique classical descriptions. The thought experiment illustrates this apparent paradox. Our intuition says that no observer can be in a mixture of states—yet the cat, it seems from the thought experiment, can be such a mixture. Is the cat required to be an observer, or does its existence in a single well-defined classical state require another external observer? Each alternative seemed absurd to Einstein, who was impressed by the ability of the thought experiment to highlight these issues. In a letter to Schrödinger dated 1950, he wrote:
'You are the only contemporary physicist, besides Laue, who sees that one cannot get around the assumption of reality, if only one is honest. Most of them simply do not see what sort of risky game they are playing with reality—reality as something independent of what is experimentally established. Their interpretation is, however, refuted most elegantly by your system of radioactive atom + amplifier + charge of gun powder + cat in a box, in which the psi-function of the system contains both the cat alive and blown to bits. Nobody really doubts that the presence or absence of the cat is something independent of the act of observation.'" (Wikipedia)
So, by using both the concept of negative capability, found in literature and the concept of Schrodinger's Cat found in science, do we arrive at a way of viewing The Nurse Tree that keeps us squarely in the realm of quantifiable truth? I think the answer is yes, if the truth is doubt. We can acknowledge that doubt exists, that mystery exists, and that there is more than one viable way to look at some subjects, We can refrain from admonishing or even ridiculing someone who, in the case of such nebulous perceptions doesn't happen to share our view or leaning. We can go even further in some cases and simply not have a leaning but acknowledge that, at least in some cases, more than one view is possible. We can try to see a given circumstance from multiple angles, as Keats claims and a close reading of Shakespeare seems to indicate, the Bard did.
Examining one's perception of the Nurse Tree may be a start to comprehending the natural world, and the societal world as well, in a way that will keep us all from being at constant odds.
Then again, it may not…
This is not normal! And I'm tired of one disturbing trend I'm already seeing as we deal with the virus. It's not that everybody is working from home, huddling by their computers and TV's, texting, Skypeing their friends and making other technological adjustments to make this as much like things used to be as possible. I get all that. It's inevitable and necessary. But some people are going further, they're saying that this will be the new normal. They're already half way to saying to their kids, "Well, you know, it used to be that other way, but now it's going to be this way from now on."
No! Damnit! Don't do that! Don't pretend normalcy to your kids. Don't pretend to your friends and family, to yourself that this is normal. This is not "the new normal" this is not normal! We're going to go back to normal. We're going to get back to hugs of relative strangers, handshaking, lively conversations with more than ten of your friends back together closely feeling each other's breath, even sweat and perfume, at a bar table or a big table at your home. We're going to get back to class reunions, family reunions, ballgames, plays, ski vacations, lying out at the beach with a big crowd of other sunbathers. We're going to do that all again, and we're going to prepare so that we never wind up where we are now again.
But, in the meantime.
Don't try to make this normal! It's not normal for someone to text you that they managed to get on the last flight out of Europe just before the military and police shut everything down in Spain. It's not normal for you to hold conversations with the neighbors, as you stand on your porch and they out in the street. It's not normal for your friend to call you from the outskirts or Portland, Oregon and tell you that he and the emergency vehicles are the only ones left on the road. It's not normal for dolphins to swim in the channels of Venice, wild boars to roam Italian village streets, for ducks to swim in Rome's fountains, for friends to plan virtual gatherings, for kids to miss out on basketball tournaments, hockey games, speech, music, and theatre performances and a million other opportunities they've been looking forward to all year, maybe most of their lifetimes. And please, please, don't try to make it normal or IT WILL BECOME NORMAL! For now we have to be content with half measures that underscore that this isn't normal. HAVE TO. That is the only reason why we are settling for less. Use technology to enable contact. Don't use it to simulate normalcy. Don't say things like, "It's just like being in the room with you." It isn't. That's a lie. Don't do that or you'll start gaslighting yourself. And it will become normal.
Hang in there through all the unpleasantness. Be kind to everyone you contact. Ask them how they're doing. Promise them every time you talk to them that it isn't always going to be this way. Be kind to those who are confined with you. Yes, I said, "confined" in the sense of against our wills, because that's the deal. We are being forced to live in a way that inhibits our freedoms drastically. And apologize to those in confinement with you when you lose it, or come a little unglued, that's inevitable too. Make the absolute best of a bad situation, but don't try to pretend for the sake of those you love, or anybody else, that this is normal.
Now, there are good signs. Yes, you read that right too. There are good signs. In the city where this all started, there were no new cases today. That signals something. Not the end of this. Not even the beginning of the end of this, but as Churchill said during World War II, "the end of the beginning." What's more, in this polarized country, due to this awful phenomenon, the ice is starting to melt. Yes, there's still grousing and nonsense going on, but things, out of absolute necessity, things that maybe should have been done long before this virus, are starting to happen. Good things. People, for whatever reasons, convoluted political machinations or no, are beginning to be truly served. Yes, it's only a beginning, and yes people are going to suffer in many ways for a while in every way people can suffer, but people on this planet have been through much worse than what lies before us, over and over, many times and have survived and thrived. We can do that too.
Keep love in your heart and compassion in your words. Look reality in the face, don't sugarcoat it. Tell everyone who will listen that this is not normal. Tell tales of times before the virus. With the promise that it will be that way again. Create art and share it for free. Love your brothers and sisters, keep the faith in any way that seems to make sense to you and allow others to do so as they choose as well. We're going to get through this.
All will be well and all manner of things will be well.
How Big is Space? How Long Is Time?
 On Sept. 5 1977 Voyager 1 was launched from Earth. I was 18. I was just starting my freshman year at Olivet College. Though I'd always been interested in space travel, astronauts, NASA in general, I was so busy, anxious, enamored, mortified, and intrigued with my new life, that I doubt I noticed the launch. In the intervening years between then and now, while I and everyone else on Earth was waking and sleeping, loving, learning, walking, running, crying, laughing, hugging, working, eating, breathing, fighting, reconciling, or just sharing quiet moments; in the time it took me to go from the prime of my youth to the edge of my old age, Voyager has been constantly traveling. Voyager has traveled beyond the solar system and into interstellar space.
In 43 years the little craft has traveled literally billions of miles, catalogued the behaviors of planets and moons, discovered new worlds, quite literally, and traveled farther than any other man-made object in all of history. By coincidence for me, as I was saying, it has also traversed my time from youth to age, and now is in the outer reaches where there is little left to catalogue and discover, not much left to do. Still, both Voyager and I keep recording and sending information to all interested parties. It collects and stores its findings on eight track tape, the pinnacle of technology when it was launched. I write these words using the storehouse of a decidedly 20th century brain, used to the lovely dust of old libraries, and wondrous ancient kindly tactile volumes, but now slowly adjusting to cell phones and lap tops and, to some extent, even more advanced technologies.
And on we go.
Voyager travels a bit faster than I do. Voyager speeds along at 38,000 miles per hour. How fast is that? If you're from the U.P. you'll probably be impressed by the following touchstone: at 38,000 mph, if Voyager were traveling from Marquette to Sault Ste. Marie (The Soo), it would cover that distance in five seconds. Take a breath and think that one over. That distance takes three or four hours to travel in a car going 60 or faster. On foot, at a good clip, a week or more. Okay, now imagine you are standing somewhere on M-28 between those two U.P. communities and Voyager passes you at 38,000 mph. What would you see? Nothing. You would see nothing. By coincidence, 38,000 mph is almost exactly the speed at which something passing you becomes invisible to the human eye. What kind of noise would it make? Well, traveling through space, Voyager makes literally no noise at all, but traveling through the atmosphere at that pace? God knows. There wouldn't be time for a Doppler Shift I wouldn't think. Sonic booms? Seems almost superfluous. A millisecond of high pitched whistling? More like a less than momentary beep or squeak? I really don't know. Anyway, like so much of this space-time stuff, it boggles the mind. At least my pretty unscientific and emotional mind.
What's more, by the pace of modern space probes, Voyager is slow. The fastest, recently launched space probes speed along at 155,000 miles per hour. That's okay. Voyager probably doesn't mind. It has long since far exceeded the expectations and limits set for its mission. A good old technological soul, it keeps on transmitting anyway. It takes about 20 minutes for the latest data to reach Earth from Voyager. Earth: now a pinprick of light in the distance.
There is a NASA website that chronicles Voyager's mission in real time numbers. You should see those numbers spinning as Voyager speeds along further into the cosmic darkness! Go ahead and look it up. It's worth seeing. It gives you some perspective. I'll wait:
https://voyager.jpl.nasa.gov/mission/status/
Now here's some more perspective. The closest star to Sol, our star, the one we call "The Sun", is Alpha Centauri which is about 4.5 lightyears away. As you probably know, light travels at 186,000 miles per second. So much faster than seemingly speedy little Voyager, that the plucky craft might as well not be traveling at all. How big are the distances between stars? This closest one, which is actually a triumvirate of stars including Alpha Centauri, Alpha B or Toliman, and Proxima Centauri, is so far away that it takes light four and a half years to get there.
That doesn't seem so long? Okay, let's put that in perspective. First of all, we can't now, and probably won't be able for a good long while yet, to travel anywhere near the speed of light. Had our plucky little friend Voyager been sent on a mission to Alpha Centauri today, traveling at its accustomed speed, it would arrive there in the year 90,220 A.D. Yes, it would take Voyager, a craft so fast that if it passed you, it would be invisible, 90,000 years to get there! How long is 90,000 years? Okay, Jesus was born just over 2,000 years ago. The pyramids were built 4,500 years ago. The faintest beginnings of human civilization that archeologists can trace date to about 80,000 years ago. A time so long ago, that if we were to go back there and meet our ancestors we would seem to them like magicians from another world in every word we said, in every action we took, in every simple and complex piece of technology we possess. If Voyager had headed off on a mission to the nearest star at the time of those very faint beginnings of that tribal life on Earth, say the year 78,000 B.C,. it would currently still be 100 long lifetimes away from arrival at Alpha Centauri.
And that is the distance to the nearest of our stellar neighbors.
The distances to other stars are so great that it would be a waste of time to even try to create familiar scenarios so that our minds could make sense of them. And I hesitate to even mention this, but the distance between most galaxies? Clusters and spirals of billions of stars? Galaxies which contain mind numbing stretches of nothing within them? The inner distances so great that one errant galaxy can travel through another without really causing much upset to the stars or planets? The separations, the voids between these galaxies, in a universal sense? Those great intergalactic blacknesses between light? Those distances are, for the most part, so great that they are quite simply beyond all human imagining. They may as well not even be real for all the good it does our brains. But they are. The distances between galaxies are so great that the distance I've just mentioned to our nearest stellar neighbor, 90,000 years distant at 38,000 mph, is, comparatively, zero or less than zero.
Any fantasies anybody has ever had about interstellar or intergalactic space travel are just that and will likely remain that for so long a time, that the very concept is like the wishful thinking of tiny children wishing on a star. Unless we find a way to alter reality, and, it's true, we have done that before, in a flash known as the splitting of the atom, and in other experiments and technologies since, the unintended results of which currently threaten to wipe us from the face of our little planet. So, we're either going to die at the hands of what we unleash trying to discover a way to cover those distances, against all odds overcome our insanities as we wield those new discoveries, or simply not discover anything of the the kind, in which case we're going to be waiting a while.
So.
Here we are in the immensity. Here we are in the infinity.
What next?
Gloomy, huh? Or awe inspiring, depending on how you look at it.
In either case, it does make a person feel pretty small.
On the other hand…
A human being, a writer; one with a less than scientific mind by any stretch, (ask my high school math and science teachers who taught me back before the launch of Voyager), just related all of this information and perspective about space-time to you; another human being, a reader. Both of us are standing on the shoulders of giants, great human intellects, who came before us. And they too were only tiny people on a speck in space, but they were capable of conceiving of the basic nature of the universe. That's encouraging, right?
Now, prepare for another little shock. Everything I've just told you, is in all likelihood wrong. And not wrong just in small factual ways, but wrong in big conceptual ways. Science is nearly always wrong. What do I mean? Look at the science of only a few hundred years ago. The beliefs of the best minds. What we now see as incorrect, naive, even superstitious beliefs about space and time, about biology, about geography, about movements, actions, reactions, human psychology. Oh, some of the concepts are still around, still seemingly valid. But the more people study these things, the more they disprove previous theories until the theories of the past are largely debunked and we're on to the latest inaccuracies.
Discouraging, huh? Humbling? Yeah. But that's how it all works.
But one more question: how are we going to know anything unless we try? And even that question is superfluous. I mean, we're not going to stop trying, right? It's in us. And in the cosmic sense, that's kind of quaint, cute, even inspiring.
What's more, we can still laugh. In all this immensity and infinity. We can still laugh.
And love.
And that is endlessly, infinitely, encouraging.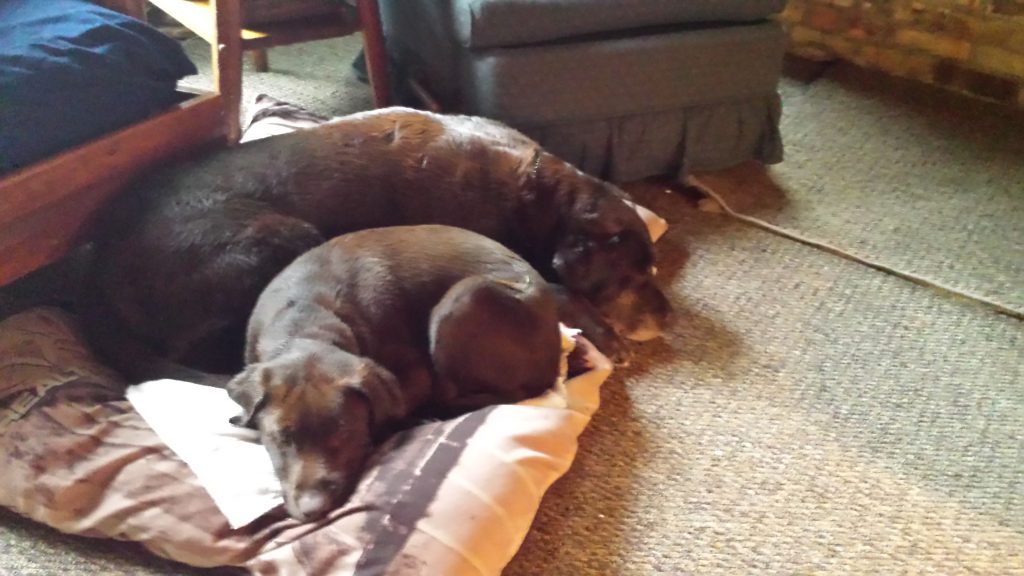 Comedy for the World's End
The other morning, up here in my office at home, I was contemplating the end of the world. I do that a lot lately. You know: climate change with the hurricanes, droughts, fires and floods, 65 degrees Fahrenheit in Antarctica, potential global pandemics, President Village Idiot who thinks the definition of "having second thoughts" is not "doubting one's own judgement of a situation" but "having lots of really fucking swell ideas", and who has found a way of somehow breaking, then skirting laws without immediately ending up in handcuffs. Laws created by brilliant men 250 years ago with whom he couldn't even have carrued on a conversation beyond, "Hey, pretty fucked up weather we've been having, hey Georgie? Don't you worry though, Tommy boy, I've got it all figured out! Like you said, I'm the smartest dude in the room, eh, fat Benny? By the way, how's that hot girlie I saw you with outside the hotel yesterday? Like to have a poke at her!" All this and veggie burgers selling out at Burger King, seem to clearly signal the end of the world.
Yeah, I was sitting up here thinking this all over when I happened to glance at my cell phone and found a text message in the form of a photograph. There were no words as captions. The picture was of two young men in their early 20's standing next to a windowsill of a pretty seedy window, which had a black garbage bag hanging over the top as a kind of curtain. The wall behind them was a kind of grungy yellow. The boy on the left was wearing jeans, a black hoody over a black sweatshirt, a black "Snap-on" toque with orange stripes pulled down tight over his eyes. He was skinny with a ratty pointed full beard.and he had his tongue stuck out in the rock star manner. He had his left arm draped over the shoulder of a much bigger boy, who was a good deal pudgier and who wore a gray and black "Realtree" hoody and a black baseball cap with an orange star. That boy's eyes were at half mast, like his friend's, his wavering grin was probably intoxicating substance related. His chin beard was even rattier than his buddy's and was augmented with a wispy mustache. His left forearm was bare and revealed a tattoo of what can only be described as a grinning evil skull dinosaur mounted on a compressed and overturned oil drum. He held a cigarette between the fingers of his left hand, and wore green blue and purple sleep pants. The picture had been sent at 11:30 the previous evening: a Friday night.
Okay, I'll admit it. I was immediately judging by appearances. Further, I'm a big hypocrite for doing so, because at their age I dressed at least as badly and was often at least equally drunk or high. I probably should have deleted, and maybe even blocked the number. That would have been a much better option than splicing this vision of post adolescent drug hell or heaven, as perception may dictate, onto my already festering apocalyptic fantasy, which I was absolutely doing, but I'm an old journalist and a writer and I have to know. So, I responded. Here is a transcript of what ensued:
Me: Looks like fun. Who are you or who sent this?
Kyle: It's Kyle ya fuck lol.
Me: Interesting. Kyle who?
Kyle: Must have the wrong number lol.
Me: Ha! No worries.
My joviality was forced. And I was lying. I was worried. Not about the boys on my phone. They looked rough around the edges but perfectly harmless. Just a couple of motor heads having some drunken fun on a Friday night at somebody's house, not in a monster truck out on the road, probably no real danger to anyone, not so much unlike boys their age everywhere. No, that wasn't it. Here was my worry: had I become so conservative, so tame in my old age, so fearful of the world, that I was seeing the world's end in everything, even these two drunken children of the gearhead universe?
Yup.
The problem, I surmised, was me, not the world. But doubt kept creeping in. Was that true? Was I wrong to have this global paranoia?
Then, I turned on the TV and realized that our appalling President had started firing people for telling the truth during his trial. I tried to find the most subdued media through which to receive this reportage, opting for National Public Radio and Public Television. I added some articles from Atlantic, the New York Times and the Washington Post. These sources provided some perspective, by showing me a lot of news from beyond the beltway, and beyond our borders, but the news wasn't good there either.
Then the former Mr. Drumpf (Yes, Trump's name is made up like everything else about him.) seemingly intervened in the sentencing of his friend and true anarchist nut job Roger Stone. To their credit, when Attorney Generall Barr (Who belongs behind bars himself, or, very least, whose actions should send every reasonable person straight to a bar.) suggested a much lighter sentence for dear old goofy Mr. Stone, who less than a year ago texted images of the judge in the case with crosshairs over her face, the line prosectors of the case, all resigned from said legal action. One going so far as to quit the Department of Justice all together. More courageous people, I thought, who will no doubt feel the rath of Drumpf themselves soon.
It all makes me wonder. Are we careening in this rattle trap ship of state towards the waterfall known as the end of the rule of law? Are we opening the way for folks like my text friends to never see any reason to grow up and keep right on partying on borrowed dimes until the Drumpf family becomes royal and takes us down into the abyss of despotism?
I wanted to run to the window al a Network and scream "I'm mad as hell, and I'm not going to take it anymore!" or take on a storybook tone and shout to the masses, "The emperor has no clothes!" But that brought up such a grotesque image of Drumpf, in all his obese glory, cavorting in the buff in the street that I controlled myself. Besides, I think the beast of the beltway would like showing himself in the all together. And the sycophants around him would likely tell him how buff he is.
Excuse me for a second… Okay, better now, after my run to the commode. Now where were we? Oh yes…
"Good God!" I thought, "How did we get here?"
I looked back at my phone again. That, at least, I could still find some humor in, even if it did make me worry. Over the next couple of days I shared picture and the accompanying texts with some of my friends, to gauge their reactions. They laughed themselves silly reading and looking. None of them ever mentioned the end of the world. I didn't either. I considered the tone of my text persona:
Me: Looks like fun. Who are you or who sent this?
Kyle: It's Kyle ya fuck lol.
Me: Interesting. Kyle who?
Kyle: Must have the wrong number lol.
Me: Ha! No worries.
Now, that voice, which was me in some ways certainly, didn't seem panicked. He seemed amused, tolerant, compassionate, if a little pedantic and conservative. Not so bad. Not so enraged. Not so ready to run for the hills. He seems to communicate, "Oh, this is all just silly and I hope you're having a good time." not "The end is near." Maybe that's who I should be all the time. Maybe I should teach my insides to become more like my outsides and take it all with good humor and this-too-shall-pass grace. Probably, that's just what I should do. That and keep up telling of the world as I see it, with just such a touch of good humor. But for how long? How much more should I endure? Should I wait until there are fires on my own horizon? Until my own house is on fire?
Pass the beer nuts.
My mother is dying. She has been for some time. She calls me over to the hospital bed in the front room of her house at the lake, where I am the current caregiver, and hands me a book. Alice and Her Adventures in Wonderland.
"I've never read this," she says. "Would you read it to me?"
Going on twelve years later, twelve years after that Spring of 2008, when my mother died on Mother's Day, right now in 2020, Australia is on fire. People in towns and cities around the coasts, wherever there are trees and brush, are wearing masks to protect themselves from the smoke. The koalas are dying in droves. Wallabys too and kangaroos. Eighteen people are dead. Thousands of houses are gone. The summer is only beginning. It's 120 degrees Fahrenheit in some places. There's no end to the fires in sight. Everyone is hoping for rain there and there's even some in the forecast. But no one can really deny what this is. There are always fires in wild places, but this is the worst fire season in history in Australia. It's the worst fire season everywhere and experts say there will be more and more. Hurricanes too. Floods. This is climate change. And more and worse is coming.
Elsewhere, we appear to be on the verge of a major war with Iran, which could, with only the slightest of changes in circumstances, cause the whole Middle East to erupt. There could be terrorist incidents wherever there are Americans around the world. And now the speculation is being whispered. And House Speaker Nancy Pelosi is hinting at it out right by wondering why everything about President Trump's reasons for putting the hit out on Qassem Soleimani, Iran's top military leader, is classified. This is unprecedented she says. Congress should know the facts. If possible, whenever possible, the public should know the rationale for killing someone. And now Trump posts a tweet which says that this form of communication constitutes his notification of Congress of the action in question. Which, of course, it doesn't. It doesn't follow any of the rules or protocols, because he doesn't know any of them. Not because he's a maverick, but because he's ignorant and stupid and just doesn't know any better. And whispers continue: Is this wag the dog? Has Trump done this, taken this opportunity, that both W and Obama also had, and which both rejected due to fears of destabilizing the region and the world… Has he done this to take the attention off his impeachment trial? He is a stupid, ignorant, bigoted man, but he has a kind of animal sense, a criminal sense, a carnival barker, street huckster sense, of how to perform the old slight of hand, and it works, God help us, it works. Is this really what he's doing? Oh my God… How can we be so stupid? He's lying of course when he says there were imminent threats to Americans from Soleimani, of course, he's lying again, or at very least exaggerating for his own benefit, that's what he does best. He is lying, right? He's lying? Right.
And, if not just to cover his embarrassment over the impeachment, Trump may also have done this because Soleimani—a ruthless and violent third world son of a bitch who has targeted and killed lots of folks lots of times before, but who is likely a good deal smarter than our President—Trump may also have done this because, in the past Soleimani has taunted him on Twitter, which made our very insecure President feel small. He doesn't like to feel small. Oh my God!
And now, in retaliation for a threat of revenge from Iran which named 30 some sites around the world that would be targets, sites where there would be Americans, Trump has said there are 52 sites, including sites of Iranian cultural heritage that America will hit. 52 to correspond to the 52 hostages taken in 1979 for 444 days. And now intelligence sources are saying they know of no such list, so, of course, he's lying again, just making shit up like he always does. Tweeting away late at night, making up magic numbers like some tribal chieftain.
And back in Australia the fires continue to burn and a lady driven from her home says right into the camera, "This is our war and nobody's paying any attention. This is our war!"
Twelve years ago, at the lake house, I smile sadly at my mother and say, "Of course, Mom."
And she lies back and I look down at this beautiful book as I take it into my hands, all golden letters and dark blue cover, wonderful cover illustration of the caucus race. I look down at this wonderful classic book she's ordered, ordered because she's never read it before. She was never one for fantasy, but now she wants to cover all the holes in her education before it's too late, because very soon it will be. And I think about the voice I will use, and how I will adapt it for each of the characters that I know quite well from having read it many times to myself and my children and to school children. And I want this to be perfect, because I so love my mother and I want her to be able to find a little bit of happiness, and contentment now as the end approaches. I want her to enjoy the ironies and visions and goofy yet insightful crackpot speculations of Lewis Carroll, and I very much want her to laugh a little at it all. And maybe find something else too. Some mysterious solace, in a story about a little girl who has fallen down a rabbit hole into a strange and wonderful world.
Trump is lying; of course he is. And how can we get this son of a bitch out of office before he does even more damage? And with this latest stroke it may be truly, already and forever too late. I cringe at the thought of burning buildings, dying people all over the world, needlessly dying in explosions and fires, hails of bullets, bursts of roadside bombs, all caused by hubris and vanity, lust for power and out and out wanton ignorance. And is it too late? Is it already to late? Oh God is it too late? And I think about my boys and the world they will inherit now, and I think about how I tried to downplay their fears and even ridiculed their talk of global warming, climate change, right wing conspiracies and the end of the world. I think about how I finally told them, in frustration at their youthful, unbreakable certitude, "Well, I can't think that way. It does no good to think we are doomed. So you'll pardon me if I refuse to believe the world is coming to an end."
And that was a sensible thing to say, but does it make any difference if we really are doomed? And even if we're not, what can we do now? What can we say to this monolithic power structure, so intent on pushing this makeshift cart even further down this hill into the valley of flames?
Good God! Good God! How can we even make a dent? Time put Greta Thunberg on its cover as the person of the year, this wonderful, empathetic girl who is saying aloud that the emperor has no clothes, that my generation has mortgaged youth's future, poisoned the planet for money, but does that symbol, putting this bright young person on the cover of their magazine, truly matter? What will it do? I like so much the fact that she stood outside the UN and stared Trump down when he arrived, but does that matter? Is it just too late? What do we do now? Is there anything we can do?
And twelve years ago I start in reading and it is going well. I glance up occasionally and see a small and uncharacteristic smile on my mother's face, and that's good, but it brings an urge to cry welling up in my eyes and throat and chest and I try to push it down, be professional, just read the story, and it works. I'm able to keep reading. And as I read, a second track opens in my mind and it occurs to me that my mother is Alice now in a kind of wonderland, and I hope that when she crosses that threshold into whatever awaits, if anything, and I'm nearly certain there will be something, but there's always that doubt…when she crosses over I hope that what she finds will be wonderful in her eyes because she deserves it so much for the way she has faced life head on, for the way, in her reserved way she has loved us all, and pushed us to excel, pushed us towards the happiness she has always wanted for us.
And I consider her 17th year on Earth, in which she and two boys she was babysitting were hit by a drunk driver one killed instantly, another unscathed, and she, who was standing between them, knocked into the ditch with a broken leg, and how later that year, her mother, the principal of her high school, died, and then her father left and she and her sister were left with their aunt and uncle, she in her graduation year and her little sister just 14 as the Depression ended and World War II began. And I think about her time as a code breaker for American military intelligence, and her years raising all of us, and then the resumption of her teaching career, which she has only really and truly abandoned in these last few months at nearly 88 years old. And I think about how much I love her, and how much I will miss her and the tears start working up again and I push them down and keep reading. I hear myself say, in the words of Alice, "Curiouser and curiouser…"
And on this broadcast of the nightly news, nearly 12 years later, there is not one mention, not one of impeachment, and I think to myself, My God it works! His stupid ass strategy works! And it works because we're so dumb, so gullible. And then I think, But is that really what's happening? Shouldn't I give him and the Republicans the benefit of the doubt? And then I think, Why in the world would I do that? Have I forgotten all about their adventure in Iraq and about how I said to myself then that I needed to understand that what I suspect is true, as awful as it is, really is true. And I think, yes, he made this choice to kill Soleimani, which anonymous sources in the White House are now saying was low on the list of choices the intelligence agencies offered him, he made this choice because he knew it would distract from impeachment, and rally those folks who back him even more, maybe even push a few swing voters to his side, because that always happens when there's a war. This is what always happens: people see America at war and they say, 'Well, now every patriotic American has to back the President!' When, in fact, the opposite is true. For a democracy to truly be a democracy, its citizens must be able to question and criticize their leaders especially when wars are on or the country is otherwise in turmoil, because, if they can't, democracy ceases to exist and becomes a dictatorship of the cult of personality.
And all of this, the wars, the fires, the dishonest intrigues of government, corporations, big money around the world, while innocent people die, all of this is truly frightening, and what do I say to people younger than me when they ask? And they will ask. What do I say to them when they ask me if the end of the world is coming soon, and if all the leaders are liars, especially their President, and if there is any hope. And I decide I'll say that the world, like my mother, has survived two world wars and depressions, and repressions, and dictators, and atrocities, and all kinds of weather conditions and that so far we are still here and probably will be for a long time to come. And then I wonder if I truly believe these words myself anymore. And I decide that I do, because what other choice is there?
And twelve years ago, I look up full at my mother in the middle of my reading and I see that she is clutching a teddy bear that my niece got her, and I remember thinking that my niece may not fully understand that my mother just isn't the teddy bear type. And now I realize that maybe I'm wrong about that as Mom smiles, faintly looking off out through the front windows of her house at the lake, as she hugs the teddy bear and I wonder if she is wishing she were Alice, or if she has truly become Alice now, here near the end of things for her, and I decide to just keep reading and deal with every moment as it comes in the best ways I know how, just like my mother.
I hate the world as it is. The social world I mean. Civilization, with all those people. But don't get me wrong, I love people, even the ones I can't stand. There are plenty of those to love right now. Most of them serving some function in public life, or pretending to. It's not their hearts I hate, or their spirits or souls, it's not even necessarily their ideas, though sometimes, I have to say, it is. But it's more the way they present their ideas, as though everybody else must think this same reprehensible thing that they do and if everybody else doesn't, everybody else must be complete morons. There's so much of that now: hubris, arrogance, conceit, delusions of grandeur. All of us would be so much better off if we would just admit, that with the exception of a few things we've tested for ourselves in this life, and that recently, nobody really knows what they're doing or what the hell is going on.
And the lies. I can't stand the lies. Especially lately. Nearly everybody in power seems to be okay with lying. Blatantly, publicly, unabashedly. Nearly everybody in power seems to be okay with saying something that on the face of it, and given the circumstances surrounding it, is clearly and patently untrue. Obviously untrue. Ridiculously to the point of conspiracy theories and SNL satires untrue. And then, after giving voice to such blatant lies, those in power are boldly continuing the lie when even more information confirming that it is in fact a lie comes out. Sustaining the lie, doubling, tripling, quadrupling, infinitely compounding the lie right there in the open when everything surrounding the lie clearly shows that what is being said is not only untrue, but completely impossible given the obvious facts. The gas light has been turned on, and the pretense is that everything is normal and anybody who disagrees is supposed to think that they've gone crazy, because nearly everybody else in public life and some in private life are looking at them as though they have. For instance, when a given person really can't stand it any more and suddenly shouts:
"'Alternative facts'"?!!!!! REALLY? REALLY? HAVE WE ALL GONE CRAZY? THERE IS NO SUCH THING AS AN ALTERNATIVE FACT! A FACT IS A CONCRETE AND OR TRANSCENDENT TRUTH!!! THERE'S NO ALTERNATIVE TO IT. A FACT IS EITHER TRUE OR IT ISN'T A FACT! WHY DO I HAVE TO SAY THIS? SCREAM THIS? AGAIN, HAVE WE ALL LOST OUR MINDS? AND NOW THE BASTARDS HAVE BEEN DOING THIS FOR SO LONG THAT WE'VE BECOME USED TO IT, EVEN COME TO START TO DOUBT OURSELVES WHEN WE THINK WHAT THEY'RE DOING WITH THE TRUTH IS TERRIBLE, EVEN CRIMINAL.THEY HAVE NO SHAME! NO SHAME AT ALL! CAN'T YOU SEE THAT THEY HAVE NO SHAME?"
Those in power right now, have no regard for the truth. Or rather they regard the truth only in this way: How can I get around the truth that I am a liar and a manipulator of innocent people? That I am a greedy self-serving son of a bitch. That what I have done and continue to do is not normal, is criminal, in fact. How can I make it look like I am a good, honest person, and that everybody who disagrees with me is corrupt, terrible, or crazy? The saddest thing is, a large portion of society is so jaded or stupid, or greedily complicit, or out and out seduced by the obvious lies that they are going along with it, joining in the reprehensible and potentially apocalyptic fun. At least, that's the way it seems to me write now, this moment as I write this. I hope…I so hope…I pray in fact, that I am wrong.
I won't lie. I have cried over this. Privately, often. Publicly on occasion. That's the worst: Me in tears and everybody staring. What I wouldn't give now for some good old fashioned subterfuge. Some good old simple hypocrisy, or clever dishonesty. At least, then, I'd know that the people in power had half a brain, and some regard for the truth, and a fear for the way they would look if they were caught in a lie. A sense of shame for God's sakes. Then I could at least believe that they had some semblance of humanity in them. That's the way it used to be, but we're post hypocrisy now. What the powerful are saying openly now with their "alternative facts" bullshit is that truth doesn't matter, that everybody lies, and as long as we're getting the trinkets and/or gratification that we want, nothing else matters. Not honesty, integrity, justice, not the appalling lives of the poor caused by the lies of the rich, not racism and bigotry, not wars, not the melting ice caps and the rising oceans, not the hurricanes and firestorms and floods, not our latest and painfully obvious political manipulations and machinations. We're all good Christians, good Americans, patriotic, right thinking, hard working white Americans! Just join the lying crowd and soon lies will be truth. Drink this Kool-Aid, it's tasty!
I fucking hate this! I hate writing this. I don't want to be shrill and angry, curmudgeonly and ridiculous. I don't want to be laughable and silly. But I can't help it. This all makes me so mad!!!!
How about you?
I need, we need, to find some fir trees. Maybe a stand of birch, or hemlock. We need to just stand there and breathe while the wind blows down off the bluff over us. That might work. But you know what scares me? Even even if we, found such a place, and where we live, it wouldn't be hard, we wouldn't need to do much more than spot it out my window, and ski a while over the unmarked snow and we'd be there… But even if we did, how long would it be until we heard the chainsaws and snowmobiles, the commuter cars, and semi trucks, the news reports and political speeches, the "reality" shows and recorded blasting music, both real and figurative, coming our way?
There are plenty of thresholds. If you look about you with any kind of discernment, you can sense them. Some may be better than others, but only because you are you and thus more suited to one than the others. What am I talking about? I'm talking about ways in to a higher understanding of life and meaning: enlightenment, if that's what you're after. I think most thinking people at some time or another are after just that. So what I'm talking about, put perhaps more clearly, are ways to get into the light. Oh, I know, some of you are going to say there's only one way in. And maybe for you, that's true. And if so, good for you, that's great, but please don't try to make everybody go your way. Do I need to remind you of the dangers involved in that? If so I'll just ask you to go find a history book, or read the newspapers slowly for a few days. You'll catch on fast. Just look for the explosions and dead bodies. If you don't get why I think indoctrinating others and forcefully rejecting all who don't accept the indoctrination after doing that, maybe you should stop reading this now. It's only going to make you mad. Or madder.
Others of you may really feel quite content with how you're thinking and where you are. To you the world likely seems most consistent and full of promise and fulfillment. You may even want to tell me that I'm not taking a long enough view and that I can't see the forest for the trees. If so, you're probably perceiving things at a much higher level than I am, seeing things, both encouraging and transcendent, all the time that I only long for and glimpse occasionally. If so, then there's probably no reason for you to keep reading this either. But then, how would I know? On the other hand, you may be completely deluded or jaded. That, I think I could recognize, but I couldn't do anything about it through these words anyway, so there's probably no point in you reading this either.
Anyway, to my way of thinking there are plenty of ways in. I've seen this to be true from years of interviewing people as a journalist; teaching people in classrooms around the U.P., and occasionally elsewhere; talking to audience members after plays and actors during rehearsals in my work as an actor or a director; conversing over written matter with other writers, editors, teachers.
So maybe your threshold is Catholicism, Protestantism, Judaism, Buddhism, Hinduism, Islam or some other religion. Maybe your threshold is mathematics, physics, biology, astronomy, computer science. Maybe your threshold is language or history, philosophy, antiquity, archaeology, anthropology, anthroposophy, ethical atheism, or honest agnosticism. Maybe your threshold is sports, or art, theatre, or collecting stamps, antiques, or comic books. Maybe your threshold is someone you love. Maybe it's just Nature and going for a walk, a paddle, a ski, a long hike. That's a good one, I think. It's certainly one of mine. I cross it daily, or try to. Maybe there are thresholds all around you calling you forward, and so far you're too young or too distracted by the noise coming from the world as we know it ,to sense them. That's okay, there's time, or rather time is an illusion. But that's another story. Another essay maybe. We'll see. Or rather, we are seeing. Ah…never mind.
Anyway, maybe for you, some or all of the above are true. If so, you may be wondering, what do I do next? Well, that's really up to you, but if you're asking me I'd say, when it feels right, step through that threshold and see what's on the other side. Be careful first that you're ready, though. How? Well, whatever the threshold is, make sure you're feeling pretty confident that within that area of study you know a few things. You don't have to be an expert, you just need to have a little footing. If you don't you'll be quickly overwhelmed, inundated with ideas that will spin you around pretty violently. Trust me on that, I've been there and it's not an experience you want, though you may well learn a great deal from it. Trouble is, such an unprepared entrance can be an opening to an empty elevator shaft, and there may be no way to stop the fall. I've been there too.
Anyway, once you feel ready, what do you do next? Step through and see what's there, as I said. And if you feel overwhelmed, step back carefully but quickly. Or, if you're not too overwhelmed, just stay there for a minute or a decade until you get your bearings.
And the next question, after you've been there for a while, of course is: How will I know when I've become enlightened. The answer is, simply put, I don't know. Or at least, I'm not sure. I can only talk about experiences I've had that have led me there momentarily. At least I think they have. See, that's the trouble, if you only have a moment of enlightenment, like most of us seekers, it is ephemeral, and even an hour, sometimes even a minute after you have the experience you don't clearly remember it, or what it was you were understanding. You only have a vague notion of how it felt.
I know that I have had such experiences under each of the following circumstances: at a religious retreat when I was still in high school; reading a passage in certain books that really got through; standing on a ridge in a forest by a lake in late Fall; paddling on that same lake on a still, foggy day at sunrise when the sun came up in all the colors of the spectrum; looking out the window form a hospital room at another sunrise; standing in front of a classroom when things were really working between the students and me; giving a speech in front of a large group when things were really clicking; in the midst of writing when all my usual prejudices and ignorance shut down and something or someone else truly enlightened took over; in certain intimate moments with someone I love; falling down an avalanche chute in Utah; sitting in a quiet room petting one of my dogs; looking through a stained glass window depicting the Multifoliate Rose of Heaven in a church in Chicago.
There have been other moments too, under much more everyday circumstances. Sometimes a threshold opens when nothing in particular is going on. Sometimes those are the best moments of all. When the extraordinary becomes ordinary. There have been many of those for me, I can't describe them all. In fact, I can't remember a single one right now. That's how it works.
At any rate, once you're there, for how ever long or short a time you are there, you quickly realize that how you got there no longer matters. Each threshold is something created by man and thus is full of flaws and hypocrisies. But at the core of each is a purity, an innate goodness. That's where you enter. And the experience, whatever the nature of the threshold through which you crossed is largely the same. What's it like? It isn't possible to give details that truly describe the experience, and saying nondescript adjectives like "wonderful" or "beautiful" or "beatific" or "resonant" or "transcendent" only clouds the issue further. For me, the core of the experience often is the assurance I feel that everything is going to be all right, already is all right, has always been all right, and that there is absolutely nothing to worry about. For me it is like the experience of being a child riding in the back seat of a car while your mom or dad drives and you fall slowly asleep to have a dream of light and beauty. "All will be well and all manner of things will be well," to quote Julian of Norwich. Maybe it's just getting your humanity out of the way and discerning what the Will is that needs to be done. At least, recently, that's how these experiences have felt. That's what I remember at least.
I know this all sounds pretty loopy. It may even sound like a strange way to spend your life: in search of transcendent experience. The fact is, though, I don't usually seek these experiences out with any hope of finding enlightenment. I just do these things and it happens. In fact, at least in my experience, seeking such peak experiences is often a pretty certain formula for never finding them. The thing is, you can't go doing it for the sake of a rush. That's not what this is about. That's the opposite of what this is about.
Okay then, the obvious question is: What is this about?
All I can tell you is, take a walk. Talk to a friend. Read a good book. Write a poem. Live your life as honestly, as compassionately as openly as you can. Try these things and fail as often as I have, if that's possible. Maybe by doing so you'll find out. Maybe you won't. And either will be okay. All will be well.
The other day, as I listened to a conversation between my wife and her sister, it occurred to me that maps, real folding paper maps, are probably on their way out. They were talking about their personal reliance and affinity for maps, how they'd always relied on them, how their father, a map man all the way as a long distance trucker, had loved them too. Then I remembered my friend Tom talking about looking all over Munising one day recently to find a good folding map of Michigan for a friend. It didn't seem to exist. At about this point in my thought process, as I drifted back to my wife and sister-in-law's conversation, my sister-in-law was talking about how, in preparation for a recent trip, her son, my nephew,  who travels all over the world for a company, got out a map. His wife asked him, "What are you doing?" And held up her cell phone. That's when the imminent disappearance of physical maps as anything but a curiosity in a museum, suggested itself to me.
You, if you're my age, are one of those recently much derided "boomers" and not a millennial, Gen x, y, z-er, who was born with a cell phone in your hand, and thus may feel a certain sadness in this knowledge. I mean, come on! The first personal computer, the calculator, first showed up for me when I was in 7th grade. It was as big as a small box and had four basic functions, and cost $300. My mom thought it was silly when I told her about a friend who had one of the contraptions. I sometimes think it's been down hill from there. I mean, if maps are about to go, replaced by a function on a cell phone… We're talking maps that have had an existence in this world for our whole lives and long before, can we, mortal beings, with no shelf life at all to speak of, unlike maps which can sit unused for decades and still, in a pinch become relevent… If maps are about to go, can we be far behind?
Personally, and in fairness, I am never one who paid much attention to maps. I am even more primitive. Having grown up in these northern woods, I have learned to rely on landmarks, making a mental map based on what I can see, hear, taste, touch and smell. That mental map includes those sensations along with the landmarks, not to mention the memories, the stories of all the times I've been in certain places before. Stories I tell and pass on, a kind of map of my times, my spaces… But let's put that aside for a moment and come back to it, because right after I heard the story about my nephew and his wife, another thought occurred to me and my head started to spin.
Cell phones are on their way out too.
Everywhere, there are plugs in ears. Everywhere, folks are listening to music, as they go about their lives. Ear buds, like the "sea shells" that Bradbury predicted in Fahrenheit 451, which he wrote in the 1950's amazingly enough, are ubiquitous. Fewer and fewer people are even hearing the natural world. As you well know, folks have had no hand phones that fit snuggly in ears and carry on conversations with invisible friends, like unbalanced or visionary folks, on street corners all over America for close to 20 years I suppose.
And those are on their way out too.
And now I will hazard a dangerous query: people are already having chips inserted in their bodies for various purposes, why not a phone?
Okay, you can reel me back in now. That, however, does not make what I was saying less true. What's more, paper maps, map functions on phones, any kind of map that a person has to personally consult through any media, physical or electronic, all of these personal maps in any form physical or electronic, will be gone forever within fifteen years.
Why?
Self driving cars.
Why would anybody need a map? The door of the car slides open for you, you get in, or maybe even are helped in by some apparatus which will make your life even more simple and comfortable and you simply say aloud… Or maybe just think about… where you want to go and the car is off with you a passive observer looking out the window, as the great machine whisks you off to your destination, along roads, maybe through water too, and certainly the air as well…
And those too, probably sooner than we think, will be obsolete too.
I know what you're thinking, "Okay, George Jetson, take it down a notch!" I will, but again, this doesn't make what I'm saying any less true.
When I was a kid, growing up in the U.P. I would go off for hikes through the woods, especially out near our camp east of Newberry. I didn't take a map. Often I didn't even take a compass, because I was young and bullet proof, nothing could happen to me. It was foolish, but I did it. I learned the woods. I learned the paths and trees. I learned the existence of sizable rocks, old railroad grades, hidden ponds. I walked with my dog Brandy all over the place to the south, east, west, north of the lake. I asked around, found out histories and other locales. I followed my nose through those woods, around those waters and became proud of myself for my ability to make my own way. Soon things happened. I encountered deer, grouse, bunnies, bears, and much later, after their population came back, moose and wolves. I told stories connected with landmarks. I wrote them down. I even made very bad maps myself, which I never used, nobody ever used. The point is, I knew the country well enough to at least make a passable attempt.
By the time my wife came on the scene, my ability to work my way through woods, carrying the map in my mind, became innate in me. My wife, then my girlfriend asked me once long ago, as we barreled down a back road north of Newberry in my old truck, "How do you know where you're going?" A sense of place and direction, I suddenly, proudly realized had become so intrinsic a part of me, that I was hard pressed to explain.
And I was not particularly gifted in this. It was pretty typical, remains pretty typical in Yoopers of my generation, and no doubt country people everywhere. And indigenous folks of tribes in forests and wild lands all over the world make us look like neophytes to navigation by landmarks and other natural phenomena and senses.
Who needs a map when you know the land?
So… Where does that leave us? Am I saying that we sense walkers and map readers are all dinosaurs headed for our personal tar pits, and that the future belongs to those who can innately rest assured in the icily loving hands of technology? I probably am saying that and obviously such a statement is rife with my personal prejudices as a pseudo-luddite. I mean, you can argue all you want that as of this moment cell phone coverage in the U.P. isn't all that good, and that a good old paper map doesn't break down when the power goes out, and that, even more encouraging, your senses work even when you don't have a map or compass, and in certain primitive situations, in which you may very well find yourself, it's best to be able to be self-reliant. You can even go one step further and talk about how it's only a matter of time before the whole technological trend of the world burns itself out with its own boundless energy and we're left in the wreckage of civilization to rely on our senses.
Hell, you may even be dead on…
But right now, be honest with yourself, that's not the way the world is trending, and the chances are pretty good, that, even if you're my age, you will live in a world where maps in any personal form are obsolete museum pieces.
So take a breath. And let me ask one more question:
Have we lost our way?
What may be lacking most in the world right now is patience. I'm talking about the kind of patience that can wait out snowstorms that roar down from over the bluffs, through the white pines and jack pines. You know the kind of storms I'm talking about. The kind that rattle our three pane windows and curl into our lives, making us sure, absolutely positive, that this is the end of all we've ever known. This is the end of love and time and the faces of those we've known, the places we've been. That cold wind makes us certain that this is the end of seasons and old sayings, the end of paths in the snow and summer sunrises. That's a silly way of thought, of course, but we all think it sometimes because we were born human with all the worry and wonder that includes. Strange beings full of light and darkness.
What I've come to know over 61 years on this earth is that we always underestimate the resilience of others, the resilience of the world, and our own resilience. When you ponder the current crisis or crises, and assume we're in the end times, let me just utter a couple of phrases: the Black Plague, The 100 Years War, The American Revolution, the War of 1812, The Civil War, World War I, World War II, the Korean War, Vietnam, the Great Depression, hundreds of years of slavery, 911, the Russian Revolution, The Irish Revolution, Hiroshima, Nagasaki, the Cuban Missile Crisis, the Spanish Inquisition, the Holocaust, assassinations of Presidents, hurricanes, tornadoes, floods, famines, droughts, purges millions of abuses and crimes. All of these, Humanity has survived. None of them were easy to get through. Darkness fell and no light seemed possible ever again, in every one of these cases. They are and were awful. Lots of people died, or were scarred forever. Sometimes these events weren't man made. Sometimes they were. Sometimes they were even quite avoidable. Sometimes tragically so. Still in all, as a race of beings, we got through. So, whatever is troubling you deeply at this moment about your world, about the world in general, maybe taking a breath and assessing the realities is in order. And maybe you'll come to the realization after a moment that just a little patience can put all that worry to rest, or at least off to the side for a while. Some part of us always knows this. As you sit reading this, you know that this is true. It's deeper than thought this patience. The marrow holds this higher knowledge. Sometimes on good days, in morning mirrors we can just see that this knowledge and comfort is there, this certitude, if only in the corners of our eyes and sad smiles. At least the possibility of this patience is there. And we go on into the day only half realizing, but full of unspoken lightness because it is.
Right now, we need the kind of patience that animals have: deer working slowly down narrow switchbacks, foxes dropping their noses carefully to game trails, making sure they understand every nuance. We need the kind of innate patience that trees, and grass, and yes, even good solid base rock have. The kind that waits for growth and change. The kind that knows or abides with what seems horrific at first, until the flames and pointed words all collapse on themselves and find an easier, quieter path. Nothing is so bad we can't survive as a species, a congregation of living spirits, for a while yet. At least not yet. Patience knows this.
Patience.
I'm not going to name names, because you can name names of your own. You know who tries our patience. You know who bangs on the pots and runs into walls, even through them, clinging to the tails of a kite on fire. You know who is out there yelling. You know who is telling us that everything is horrible, untenable. You know who is simultaneously making the false promises that salvation can come only through their somehow magical hands. That only their quick fix schemes, only their personal animal magnetism can get us through the crisis they've invented themselves for their own selfish reasons. You know the ones who deny the simple fact that certain necessary time tested acts and practices must be undertaken. These acts, which they deny, will be difficult and troubling, will need some good sorting and molding, will call for sacrifice and not a small number of tears. You know that despite what they say, these true acts of humanity are not impossible to complete. Because humanity has used them countless times before. These acts may not save the world, but they will surely keep it going for a while yet. Whatever crisis is here, now, how certain have you become, that this current storm will be the end of us all? Have the noisemakers completely convinced you? I don't think so. You have a little patience. And patience grows.
The noise merchants are not going to stop that noise, you know that too, right? They thrive on it. It is their life's blood. So the best way is to simply fold into yourself and wait, doing those big difficult things that must be done, with as little fanfare and yearning, whining, as possible. Just go about quietly doing the things that adults call upon themselves and have always called upon themselves to do, so that we can all survive, maybe even thrive. And let's not forget the little things that will bring calm and compassion into the world, as they have since people first drew breath. Little smiles. Little touches of hands. Unexpected hugs. Words of kindness that emanate from our hearts. Silent gazes that laugh. That kind of patience.
I know, first hand, that the mess of the world seems impossible. I know that to be so empathetic, compassionate, wise in the face of all of this nonsense, bluster, violence, tragedy, waste, seems impossible too, because it seems impossible to me right now. So many things seem insurmountable. So many people are daily, every hour, every minute and second, telling us so at the top of their burning lungs. And our modern world is bent on making them even more so, by speeding the message of doom around the world, over and over with the carnival music playing and the gleaming hard plastic horses going up and down, whirling in front of us in traffic, on sidewalks, spinning on our computer screens, screaming, "Doom! Horror! Loss! Hopelessness! Angst! " Always sounding out this fretful, and quite possibly, needless noise as though they were doing the world a great, great service. Who knows what self-serving motives they may have? Who knows who has been duped, and who is sadly and completely sincere? Some of the problems they trumpet out, may even really be insurmountable, but ask yourself a simple logical question, "If we don't try, don't we hasten our own doom?" So let's just start by trying. Let's start by simply trying to find something good we can do. Some way we can help. Some hand we can stretch out. Some simple song we can sing here in the darkness that may give even a faint spark to someone else who is here. Someone we may even know, maybe have known for years. Let's try some kindness. And yes, patience. Yes, that kind of patience.
What can we do? Many, many things really, but let's start with something simple. Somebody, I'm betting somebody very close to you, is terrified right now. It may be for a good reason. It may be totally irrational. If you're terrified, it really doesn't matter which is true. Try this: tell them a joke. Maybe at your own expense. Point out some absurdity. Show its silliness. Maybe there's a dog near the two of you. I guarantee that he or she will help you a great deal. They were born with the kind of patience that humanity needs.
Moving on from there sit quietly with that person for a while and just enjoy the moment you've just created. If they start in ranting again, tell another joke, or distract them by pointing out something passing by out your window, a blue jay, a leaf blowing in the wind, a couple of kids rolling and laughing in the snow, or the amused expression of somebody else who has just come into the room. Make them live in this moment that goes on forever. Point out that the house where you currently reside is not literally on fire right now. Then watch the quizzical expression grow on their face. If it develops into a smile or laugh. You're half way home. That kind of patience.
Hey, it's worth a try, right?
I My prose is running dry. In the next few years, my having written this here will seem pretty funny, because all kinds of prose is coming out soon, Hunter Lake books, maybe science fiction and fantasy, even an essay collection is possible, as I've promised elsewhere on this web site. But, you see, the first drafts of every work of prosaic fiction, all those works you'll be seeing soon, were all first composed no later than 2018 and most of them in 2016. In 2019 I made several attempts to start some new fictional prose, but they all muttered and stammered and shut up. Fiction is over for me. At least for now. And this prose, I'm writing at this moment is a struggle too. Everything wants to open out into poetry. You may feel it in the rhythms starting here. In the way these sentences put down their landing gears and then take off again, converting from plodding sturdy flying fortresses to zipping flighty sprites.
What does that mean? I have no idea. I won't pretend it's not disconcerting for you, the reader. But I will admit it's kind of fun for me, the writer. You'll notice now that these sentences are somehow giggling at themselves, at you and me. They're free and silly and raucous. They bounce around and utter non sequiturs and riddles. A bunch of first graders with the teacher inexplicably gone, who have no idea what they're doing, but are having a wonderful time doing it. The poor janitors!
You can see how these lines are round in the middle and pointy around the edges, can't you? How they blatantly spike wedges between feeling and meaning. They bend rules, break rules, make fools of linguists and literati.
See what I mean?
There's a sheen to their surfaces. They swim like seals or dolphins. They're buoyant and pouty. Happy as hell and impudent. They live, live, live with no sense of ending. They possess no death awareness, and so they're never death defying. I wonder, is escapism our new reality?
People without hope are boorish and dopey when not taciturn.
But where do we find hope now? How can prose cover the scope of our distress and despair?
I love it when you wear your hair that way. I love it when you bare your soul and your body.
See what I mean? No control. No inhibitions. And here they come again…
Right now, this moment, this eternity, this inevitability, this prose is coming unglued and you're watching it happen.
Zap! Zing! Kawham! Zonk! Foom! And all those 1960's Batman, 1970's Stan Lee, phrases and exclamations.
Here's me, working the reel, hoping to land this one, but this speckled trout has lots of fighting spirit. Can you hear it splashing? There's a lot of line out already and I'm unsure if I'll ever land it, but you're welcome to stick around, even take a hand in helping, you can even take up the reel yourself, if you like. I'd really like you to.
See? Difficult to catch one running isn't it?
One time, many times, when I was young I imagined that my life was a story in a book. I didn't know the narrator, but I felt myself a character. I can see me still: the cliche of a little hobo with my goods in a bandana on the end of a stick walking east out of town, past the water tower and into the woods. It was the least I could do to keep the story going.
This is excruciating isn't it? And disconcerting? You want to stop reading, but you can't imagine what the silly author is going to say next, right? Left? Soldiers walk away.
So this is how it's been going lately when I start in on prose. My toes wiggle, my fingers tap out rhythms more suited to flights of silliness and sapphires. I grow tired of trying to control. Discipline is pitched out the windows of consciousness. Explanations break themselves into many parts unsuitable for Roman numerals and Robert's Rules of Order. The act of composition becomes arduous even ridiculous. And something flies away and circles back sticking out its tongue, even giving me the finger, then laughing and flying off again.
"Why try at all?" I begin to wonder.
Most everybody who has ever tried to read Finnegan's Wake by James Joyce, except for a very few brilliant or mad word scientists agrees that the book is many steps too far. And yet every author open to experiment, and some of those who aren't so open eventually, after attempts at writing all kinds of things, end up in the mud of cliche and repetition. It's inevitable. That's when they arrive at Joyce's door. The door of the Wake was always there, is always there, and they always knew and know it, tried and try to avoid it, but here they are. Most open it and run away. I have several times. I got 40 pages in once and realized I was lost, and so turned back. Finnegan's Wake is either genius or madness. And those who eventually pass through it are either geniuses or madmen and madwomen themselves. I don't know. I don't know. I don't know.
Who? Hooooooooooooo! I hear the barred owls call. Or is that "bard owls"? Either would suit. Oh no, I'm not through with this tangent yet. There are wise literary types, bent on classification who would call what you're reading right now "prose poetry". That's a load of malarkey as Joe Biden would say. Hey! Hey! Hey, you! Yes, you! The one running away with that sign full of syntax, where in hell, where in swell steps and rubber shoes, where among the snoozers and free radicals do you think you're going? There are endless numbers on this number line in this infinite hotel where despite the fact that there's no vacancy we put the infinite number of guests who just showed up into their comfortable odd numbered rooms. You can hear their infinite hot tubs and endless empty sighs right now, can't you? We've got news for you. We've got plenty of room for you. You can't hear the hot tubs and empty sighs? Or was it empty tubs and hot sighs?
No? Maybe it's just me.
My eyes are getting tired re-reading this nonsense. How about yours?
One two, unbuckle Mother Hubbard's cosmic shoe where all the tribes, all the hiders, hikers, bikers, bad asses, silly asses and exhibitionists reside. There's a lot of us in here. In me. Gee, what a wonderful world when we're not poisoning it!
And so we come back to starting and staring. Farting and paring down the possibilities. Have you ever considered, even for a second, all the ways that words can go? They can explode in any moment in any direction making sentences both coherent and incoherent simultaneously, profane and profound. Did you see that one coming? I bet you did. So there must be some logic here somewhere or you couldn't detect it. There's some control of which I'm unaware. No point running away with your hair on fire. It's going to be all right. All right. All right.
Who's in charge?
Do you know?
I don't.
See now? This is the way it's been going? Maybe it will end and I'll be able to compose more prosaically soon.
Maybe not.
Maybe doom.
Dum, de, dum, dum.
Ever watch Dragnet?
Joe Friday was a lu lu. A real Fruit of the Loom wearer. A scarer of the guilty and innocent with that monotone. No idea what I'm talking about? No worries millennials, and Gens XYZ. We're all in this together. Forever until the stars stop whirling. Bet that makes you so mad you could just spit! Same here. Love you though.
Once I met a girl and I married her and we live still happily. That's as lucky as you can get, I think. I'll take a drink of sanity and taste its bitterness. It's a drink we all need, but its effects are chilling sometimes. Do you know the difference between "it's" and "its"? If you were paying attention, just now, I just taught you. Force of old English teacher habit. As opposed to nun's habit. Maddening, huh?
Let's say prayers. Let's all say prayers. Let's say prayers.
So, by now you surely see my predicament.
Next time, I'll try to be more prosaic. But I can't make any guarantees.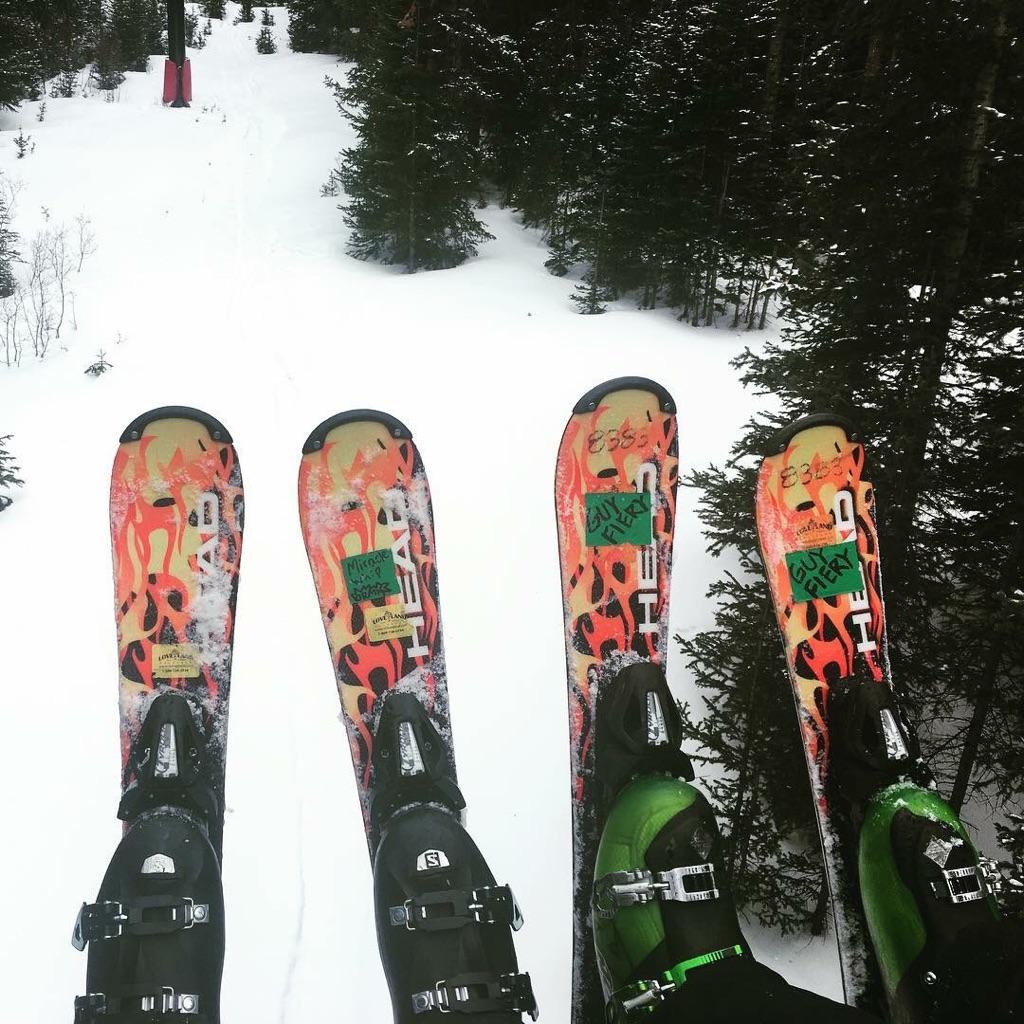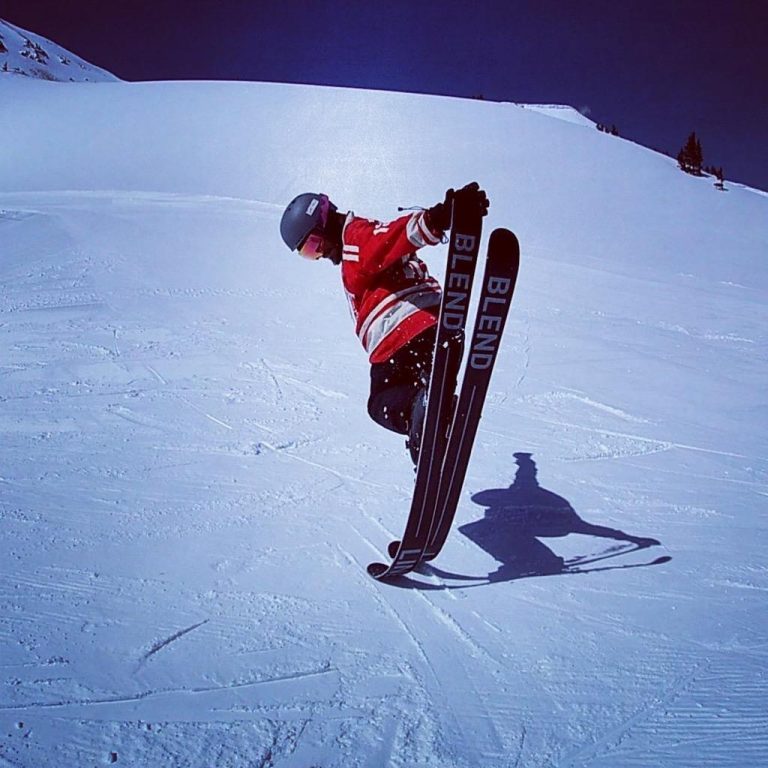 People who haven't seen me in a while always ask me how the boys are doing. It's a natural enough question, but I dread it. I dread it because I no longer feel qualified to answer that question. Of course, I know it's just a pleasantry, but a long time ago, probably involuntarily, I committed myself to considering and answering questions in all their depths. Which is impossible of course, because every question looked at in the right way has infinite depths. Still, the wisest thing might be for me to say, "Fine!" and give a few details and then move on. Or just move on right away.

Anyway, the boys, for those of you who don't know, are my sons Taggart and Patrick, or Tag and Pat to most people. "Gat" and "Tap" to my brother Denny and my old friend Tom Hammer who both think that's funny for some mischievous reason. It is funny, for a lot of reasons, but let's move on.
Tag is 30. Pat is 28. For those of you who have known me for a long time that's probably as big a shock as it is for me every time I say it out loud. That much time has passed, or our perspective has changed that much depending how you look at it given quantum physics and all.

Oh for God sake's…anyway…
My sons are leading a bohemian life style. They have been for some time. Things are a little more stable now. They have an apartment, a means of transportation, and jobs, but last year at this time they were going the kids in the play Rent one better, or worse as the case or your perspective may be.
They made those kids in that play look quite rich and prosperous to be honest. By the way, I've always detested that play, which I think is largely pointless and only contains one good song. But that probably says more about me and my bourgeois belief system than it does about my boys or the play.
Before I continue, let me tell you about a prophecy my mother made one time. She was big on prophecies, though I think she never intended what she said to be a prophetic.
Her sayings have become oft repeated family prophecy nonetheless. In this case, she said something under her breath that I overheard, right after I had made some ridiculous and radical proclamation about the nature of the world or some such in an attempt to shock, impress, or otherwise disconcert her. Hey, I was 18 or so; what can you expect? Anyway, my mother, in response to my stupid youthful hubris, said, in a low tone as she wisely walked away, "You raise children to become free thinkers, then you are amazed when they become free thinkers."

Another version of this is what fellow teacher Tom Hammer often said to me at a lunch time faculty room table peopled by most of the faculty, in response to my lamenting some aspect of my sons' behavior in school, "You plant potatoes, you get potatoes."
But back to the story.

Just over a year ago, my sons were on the verge of heading out to Colorado to take jobs at a ski resort. Pat had done that very thing the year before, and Tag, at loose ends, decided that sounded pretty good to him too.
In return for their work in the ski shop, they would get paid, of course, but would also have the benefit of a couple of hours of free skiing every working day from November to May. They were about to become, ski bums.
Now, to know how funny that is, you have to know the history of my family.
For whatever reason, at some point a long, long time ago, my mother thought it was a really good idea to teach all of us to ski. She didn't ski herself, but she learned, at the tiny Big Valley Ski Area in Newberry. My Dad wasn't interested, but was amused. Anyway, Mom got all of us skiing.
And it took. In fact, Bradleys, especially my brother Jim and company, but most of the rest of us too, have helped to run ski schools at various hills in the midwest and the west, and Pat spent his first year in Colorado as a ski instructor. When the boys were little, even before they could ski, they rode in a backpack on my back as Deb and I skied.
That way, I figured, they would get the fun of skiing, without falling down a million times first. They would see skiing as pure fun and want to try it on their own. It worked. And both soon were skiing themselves. I had no idea, at the time, of course, that this would become a vocation.
No, I didn't intend for them to make a living skiing! I had so many other things in mind!
And those plans for my beloved boys ran a very wide gamut from acting, writing, teaching, to the law, or maybe even medicine. The moral of the story: be careful what you teach your children when they're young. Then again, maybe not. Maybe not at all actually. Like I said, I don't think I'm qualified to judge anymore.
But back to the story.

The ski bums had a plan. They had a place lined up to live and all would be well. So they bought their one way, non-refundable, plane tickets, and two days later were informed, by their would- be landlord, that the apartment was no longer available.

So, the scramble was on. Pat, who is the mover and the shaker in the Bradley brothers' enterprises, was on the phone, cussing occasionally, between sitting in a corner and muttering, but, to his credit, not complaining to me at all.
Tag was just walking about the house emanating youthful darkness and foreboding.
At last Pat announced that all was again well. They had a plan. Here it is, just as I heard it: a guy with a French name that Pat knew had just fallen on some big rocks while skiing and broken his pelvis.
He worked at the ski area too, but now would need a ride to and from the hill every day, at least for a while, so that he could work as a cashier. If the boys would drive him, help him handle his enormous dogs, and pay a bit of rent, in return, he would give them the use of a camper mounted on the back of an old truck parked on his wilderness property, as a place to stay throughout the ski season.
This camper, again, was just a camper mounted on the back of a truck and exactly as small as that sounds.
Further, it had the interesting feature of being unheated. Now if it were parked on a beach in California or North Carolina, places where some of the boys' previous bohemian adventures had occurred, this probably wouldn't have been a problem. But let's keep in mind that this camper was parked on some wilderness property in the Colorado Rockies, where cougars and bears were prevalent and frequently in view, and further that the plan was to stay in said camper during the winter!

I believe my exact response, when Pat told me the plan was, "Ummmm…okay."
Their mother, my beloved Deb, said even less, but found a way to keep herself busy in another room. In the coming months, things the boys told me about their adventures were passed on to Deb on a need to know basis only.
Often, I wished the boys didn't think I needed to know either. And to their credit, they didn't tell me until they were safely back in Michigan that, by the way their friend's enormous dogs were there to keep the cougars and bears away, and that once they, heh, heh, had a small fire in the camper, involving their self-contained little propane heater. Funny stuff guys!

In addition, the circumstances changed somewhat as the months went on and their friend's pelvis healed. He, typical tough guy mountain man, was soon no longer in need of rides to and from the ski hill, and his shift often didn't coincide with theirs anyway and so, the boys started to take the shuttle bus up to the ski area and back each day.
This involved a mile and half walk, often in the dark, in cougar country, in all weathers, to the bus stop, then another mile and a half walk, through the cougar infested darkness, and the driving snow, after a day of work, home. After which they would light up their heater, do whatever it is they did in the camper for an hour or two, then, douse the heater and crawl into their sleeping bags to wake in the morning to temperatures all the way down to and less than zero.
"Boy, those long underwear were cold in the morning!" Tag said to me one day this past summer as the boys and I were discussing their adventures.

"Why didn't you put your long underwear and socks in the sleeping bag with you when you went to sleep?" I asked. "That way they would have been warm in the morning."
The looks on their faces were priceless.
The look they exchanged with each other after a moment, even more so.
"Well Dad," Tag said at last with a sheepish grin. "You weren't there."
No, I wasn't.
I wasn't there for those walks to and from work, often in the dark, in cougar country, or the two mile walks into town for their weekly showers. I wasn't there when they decided to live dangerously and cook out on the outdoor grill near the camper, with one of them cooking and the other looking out for cougars. I wasn't there when their friend showed them the picture on his game camera of the cougar cubs running right past the camper, no doubt being shadowed my Mama, just out of camera range. I wasn't there for those cold nights and mornings, for the dumb questions and irrational complaints from customers up on the mountain in the ski shop, for the long involved conversations the two of them must have had about everything from the sublime to the ridiculous.
I wasn't there for grand sunrises and sunsets in the mountains, for mornings of crystalline powder up on the ski slopes. For the incredible and unique people they met from all over the world.
For wildlife they saw, the wild life they lived. I wasn't there as their beards grew and they transformed, like their compatriots, into true modern bohemian mountain men.
I wasn't there.
This was their adventure. And a grand one. Amazing stuff. Something they will tell stories about for the rest of their lives.
There is an epilogue.
First, while the boys have now headed back to Colorado, they have vowed never again to live in campers, especially unheated ones, during the winter. They have an apartment with some like-minded friends. Things, I'm assuming, since they are very busy and I rarely hear from them, are going swimmingly. Or maybe skiingly? By the way, I take the lack of communication as a good sign, and I know most parents of twenty somethings will understand that no-news-is-good-news statement as one made by a man who loves his sons, and doesn't wish for them to have problems for both their sakes and his.

And one more thing, which I can't resist telling. About two weeks after the boys returned to Michigan last Spring, they got a message from their camper-owning bohemian friend telling them that the camper wouldn't be available this winter.
Why? Because, shortly after they left last May, a grizzly bear decided to slash open the camper with his massive strength and razor sharp claws and teeth, in quest of some packets of oatmeal that their friend had left in the camper. The pictures, which the boys for some reason, probably sadism, showed me, are appalling.
Oh, what might have been!
But oh, what is! My son's are mountain men! More importantly, somewhere in the mountains of Colorado as I write this, my sons are happy.

Ski that deep powder boys! Your father loves you.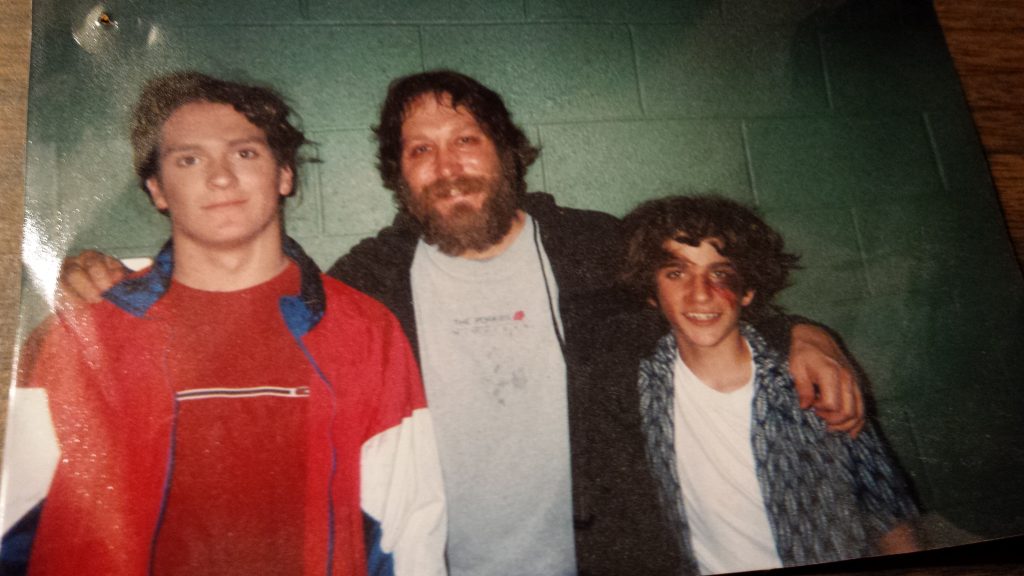 On the stove, the duck gumbo my wife Debbie made is simmering. It's so good, and I can't wait to serve it to these boys. I've been duck hunting now for 45 years. Four and a half decades. How many cold sunrises have I seen? How many whistling wings in the dark have I heard? How many crosses of the cold lake alone and in good company have I made? How many late mornings after the shooting has stopped for the day, have I spent just watching the Fall colors move in a west wind? How many days have I spent sitting in the snow on the beach, covered in a white sheet for winter camouflage, waiting for one last duck?
In October of 1973, the year before I started duck hunting, my father died. It was October 30 to be exact, right at the high point of the duck season. That November my brother Tim took me out to camp. It was his way of starting to pass on what Dad had taught him, I think. But it was right after the funeral and only a few weeks after Dad and his old buddy Tim Quinlan had gone one last time to camp. Dad was really sick, at the time, coughing constantly. When my brother and I arrived at camp a few weeks later, there were tissues everywhere. Tissues in which my dear dead father had slowly coughed up his life.
"There's no point in pretending we don't see it, I guess," my brother sighed and began picking up the tissues. It wasn't good. Terrible start, but my brother is persistent.
The next Fall, my brother Tim went out to inspect my Dad's old duck blind, "the popcorn stand", an ice shanty with a chainsaw hole cut in it, so that my dad and his buddy, Tim Quinlan, and my brother, Tim could shoot ducks. That inspection must have been sad for my brother. Especially since over the winter, or perhaps some time during a heavy wind in the Spring or Summer, the old blind had fallen in upon itself. You can't make this stuff up.
I don't know to this day if it was my brother Tim's idea, my mother's idea, my idea, or…well, I'm just going to say it…my Dad's idea, but the next year, 1974, my brother took me duck hunting for the first time. I was 14 and my forearms and wrists were thin and too weak for much of a shotgun. I didn't really have the right clothes to wear either, but we cobbled something together and my brother Tim and I went out. To be honest, I'm not sure where we hunted that first year. I know soon after or maybe right away we started trying out lot of different spots for blinds. Tim thought and rethought, that's something he does, and we moved several times. I didn't care much one way or the other where we hunted, I just wanted to be with my brother and have something to think about and do that was fun.
Because I had those skinny forearms and wrists, too skinny for a 12 gauge, I hunted that first year with a .410. You can't really shoot ducks with a .410 unless you are one wonderful shot, but that didn't matter either. And that season, every duck that went down Tim attributed to my great shooting. I didn't believe him at all, and he knew that, but it was a hell of a nice thing to say and he said it all the time, because my brother is an infinitely nice man at his core.
And when I think about it now, he was 25 then. My God…25. He was just a kid, barely older than these kids sitting at the camp dining table now. They're a couple of biology fish and wildlife students at Lake Superior State University. One, Lawrence, is the grandson of one of my father's old outdoor buddies. The family has a place down the lake from us, in the west bay. I ran into Lawrence and his friend Montie this morning, in the dark, as I paddled down towards the channel between the main body of the lake and the northeastern muddy finger. The finger, along which our duck blinds have traditionally been, is frozen over, but I had planned to sit at the channel and hunt out towards the big lake in a light southeast wind. By the time I got there this morning these boys were already throwing out their decoys. I cursed mildly under my breath when I realized that, and tried to think of another spot on the lake to hunt.
Before setting out for a new hunting spot, I said, "Good morning," to them from the darkness. There was a long pause. Then, a moment later, the grandson, Lawrence, a really nice kid, invited me to hunt with them. I gladly accepted.
"You were just suddenly there," says the grandson's friend, Montie, relating the impression my voice in the darkness left on him that morning. He is now seated with Lawrence at the old knotty pine dining table in the front room of our camp.
And it occurs to me now that I have become that guy. The old guy. The one who just sort of appears out of nowhere in his silent canoe, with his two dogs who will retrieve anything in sight and who listen to my every word and who slather everyone they meet with doggy affection. I've become that guy: the old man hunter with his dogs about whom young hunters tell stories. It's impossible. Amazing. I've become mysterious. I'm not mysterious. Except that I am.
How did this happen?
Well it happened in that first year with the .410 and in the years that followed with my dad's old 12 gauge Remington. It happened on warm and cold days in the blinds with my brother, and later his friends and my friends and my brothers Jim and Denny, and their friends. And it happened with year after year of good hunts and bad hunts and broken down outboard motors, broken guns, failed hunting expectations, and late season surprises of mad rushing flocks of buffleheads. It happened one retriever after another, little Brandy, then Snowshoe, then Minnesota, then Gus, then Huck, then Tom, and now Sam. It happened with wild events involving ducks falling from the sky with mighty splashes, roaring over our heads en masse with the sound like an aircraft landing as the wind whistled through their wings. It happened with mallards and buffleheads, ringnecks and bluebills, red heads and the occasional canvasback, wigeons, teals, sometimes even geese, mergansers, scouters and on rarest occasions old squaws. It happened on days when there were hundreds passing overhead and swirling around. It happened on days when we couldn't miss. On days when we couldn't hit a thing, or when there wasn't anything to hit. On days when the retrievers had lots to learn, and days when they amazed us with their know how and deathless spirits plowing through heavy surf, ice, frozen mud, and twisting weeds and decoy lines. It happened on dangerous high wind days, on days when the lake was flat and reflected a low, gorgeous late fall sun or moon. It happened on days when the water was literally freezing all around us.
And now, for the most part, I hunt alone. My nephews and my brother hunt in another blind. My sons, who each tried out duck hunting, have so far not taken it up. You never know, but I'm almost 61 now and they are 30 or almost 30. If they were going to hunt, they'd be doing it now, I think. I grudge nothing in any of that. It's just life. I enjoy the quiet time. I thought that was just what old guys did. I didn't know until just now, until the young wildlife student's comment, about my greeting in the dark that morning, that I had become the old mysterious hunter.
It pleases me, I won't lie, as I dish out some of my wife's wonderful duck gumbo and the boys comment and slurp their approval. It was a very cold day on the lake and we did very well. Today will be a story we'll tell of when we couldn't miss and nearly everything we saw ended up being brought in by my labs Tom and Sam. Another great day at hunting which began, all began for me— can it be really?— 45 years ago.
Soon the boys are gone, and the day goes on. I sit and read, and the dogs slumber. Late in the day we go out for a walk. I go to bed very early and can't quite get myself through the latest chapter of my book. I'm sure I snore pretty loud, but nobody is there to hear it.
In the morning I go out again, and a few flocks go by, but the wind is strong out of the west, and the ducks aren't coming in like they did the day before. I manage a couple of shots, but nothing falls. It's futile and I think the hunting is probably over for the season. My brother Tim has been telling me for the last two years that my late season hunts are kind of dangerous in my canoe. I tell him that I always stay very close to shore. He tells me that there comes a time to stop hunting and that I always let it go by and keep going out too late in the season. When it's over it's over he tells me. He's right. Still the big brother. But I don't listen well. Never have.
I gave up outboard motors some years ago, when I grew frustrated with always having to take some broken down hulk to the shop in the middle of hunting season. That gets old. So I took up going down the lake in my canoe figuring that the only thing that can go wrong is that the big kayak paddle I use might break. I figure if the day comes when I can't paddle anymore, I probably shouldn't be out hunting anyway. I think there's some wisdom in that.
Earlier this year my old wooden paddle did break and I tried to tape it back together like a baseball bat. It held for two days before a strong southwest wind and the accompanying strong waves were too much for it and it snapped in two. I borrowed another kayak paddle from Tim, a high tech metal one, and was back in business. I'll get a new wooden paddle for next year and, with any luck, be back in business at the blinds all under my own power through my low tech equipment.
I go to bed early again, after that day of futility at the spot near the channel. The next morning, this morning, comes and I got out yet again in a hard west wind. I stay close to the shore and pick out a spot on the northeast corner of the big lake, with a little shelter from the wind. Snow is everywhere and I wear a white camo hat and an old sheet with hole in the middle for my head over hunting coats and waders. You would be amazed how long it took me to think of cutting the hole for my head. For years I just draped it over my shoulders, or tried to hold it together with an old clothespin. It never worked. I'm old not smart.
The outlook is not good, this morning, but the weather is interesting. There are snow squalls working across the big lake I can see them coming from the west. Between bouts of absolute whiteout and wind there is sun. My dogs, spoiled by the great hunting of two days ago, whine occasionally. I tell Tom, the elder statesmen, at 7 years old, that I can't make the ducks come, we just have to wait. He knows that.
At last a common merganzer passes far out, so there are still some waterfowl on the lake. I wait a while longer and finally, some ringnecks, about 12 of them, line up from the east for a pass at my decoys .The same thrill I had when I was 14 surges through me. They are setting their wings, but suddenly, suddenly, and I don't know why, you never know why, they pull up and make a distant flyby off to the southwest. I line up a duck in the center of the flock knowing its probably futile. I lock in through the sight of my over/under Browning, and pull the trigger twice in quick succession. Miraculously, at that great distance, a bird falls! I find out later it's a drake, he makes a marvelous splash in the heavy seas, between the snowflakes driven on the west wind. Dead as a stone. A true "golden bb" shot, as Tim would call it.
"Come on boys!" I say to my dogs, "Let's go get a duck!"


I was standing on the stage. I wasn't alone. There was a younger man dressed in rags, covered with dirt, crawling around on all fours and at that moment looking up at me in concern and bewilderment. I couldn't remember his name.
    I couldn't remember my name.
    There was a sizable audience in the seats in front of us. I was only half aware of them and after a few moments, they disappeared completely. I was wearing a tattered patchwork cape around my neck, an archaic doublet, black cloth leggings, soft leather half boots. My hair was long, wild, and going gray. So was my ratty beard.
    I couldn't remember what it was I was supposed to be doing in this place. Then I wasn't even really in a place at all.
    I didn't feel panic. I didn't feel anything. I was simply lost.
    This wasn't a dream.
    
    Such a dilemma is sometimes, rarely, but sometimes, the lot of an actor. These things happen I'm told to the biggest stage and screen stars in the world. I am neither. I'm a small town community theatre actor who is serious about the craft and in this moment, on that particular stage, I had, as the saying goes on stages everywhere, "gone away".
    This was a 2013 production of King Lear put on by the community theatre branch of the Westwood Shakespeare Company now defunct. We'd been rehearsing, and talking about the production for a year. We called it The Year of Lear and it had been intense. We'd worked hard to find the right actors for the roles of this dark and marvelous play, which concerns the dangers of willfulness and greed, lust and vengeance, and the pitfalls of old age, what we owe to our families and to those friends who are dearest, and what we owe to everyone, especially those who are less fortunate.
    It's a hell of a play. I have loved it since I first read it, on my own, while I was still in high school. Yes, you've probably guessed that I've always been a bit of an arts nerd. I was an avid high school actor, but we didn't put on anything nearly as demanding as Lear. I was also a writer, editor, and photographer for the school paper. But I didn't confine myself to the arts in high school, I was an athlete too. I played four years of high school football, and became a moderately good offensive tackle and center by my senior years and likely would have played high school tennis, been a competitive skier and/or swimmer if such programs had existed at my school. They didn't, so I contented myself with competing in those sports with the kids in the neighborhood.
    There were quite a few of us who did a lot of things like that, and for whatever reason, at Newberry High School in the 1970's there was no stigma attached to being an athlete a writer and an actor. At least I wasn't aware of one. Then again I've spent most of my life lost in my own head or in whatever pursuit I find myself involved in at the moment. My wife calls me on this proclivity, perhaps this obsession or these obsessions, to this day. Lots of people laugh at me for my sometimes distant looks. So, there may have been many people laughing at me all the time I was doing all these things, but I don't remember it that way or maybe I just don't remember. If you ask people who know me if they remember seeing me being lost on stage they might replay, "Hell, he's always lost!"
    It's been an interesting road, this life of mine.
    But, back to Lear. I was well aware, at age 54 of the dangers of losing yourself in a role. It had happened to me, in a much milder form while I was playing Solieri in a scene from Amadeus in a post graduate acting class in college. The experience, far from discouraging me, frightening as it was, had pushed me at age 30 further into an obsession with acting, but life intervened, and until my late 40's I didn't have a chance to take it up again.
    I had an opportunity again when my boys became involved in theatre in Marquette County and I took up every chance I got. I had a few such changes and learned a lot in various plays. More than once I stunk up the stage, but, for me, though I can't speak for the audiences, that was far more than compensated for by the few moments when I actually shone up there. How did I know I was shining?
Oh…trust me, you know…but this…this was something else.
    I'd been so careful, too. Lear is a taxing role, calling for every emotion you can possibly imagine including abject madness. I had used techniques I had learned in my reading and in classes along the way carefully mentally and physically, "putting on the costume" of the character each time I played him in rehearsal, and as carefully taking off the costume each time I finished, even before we had actual costumes, making sure I didn't lose myself in Lear. I'd seen this happen to student actors often and I was making sure it didn't happen to me.
    This scene I was in was the first of the full on mad scenes. We'd already played it over and over in rehearsals and in five or six shows. We were right in the middle of our run. In community theatre an actor is very lucky to get to play a role on stage ten or twelve times. In truly professional companies in bigger cities around the world, ten or twelve shows is called a preview. It is followed by opening night. By that time, the hope is, all the problems with lines, and all the other pitfalls actors sometimes encounter with a new production, will have been worked out. One of the jokes among community theatre actors everywhere is that with the short runs in local theatre, about the time you get to know your character, the show is over. This slide into the dark side, or rising into the ether of art, which I was experiencing at that moment on that stage, might well be a part of the process of learning a role, I'm still not exactly sure, but it is a disconcerting one if so, and that's saying the very least.
    The thing was, it just happened. I didn't feel it coming on. I couldn't tell you when the moment arrived and I hadn't lost myself in Lear. I had simply lost myself. I wasn't Lear. I wasn't me. I wasn't an actor. I was barely a person. I was gone. Absolutely gone, and Timmy Grams, himself involved in the pretty intense role of Poor Tom, a persona put on by the character Edgar, was the fellow crawling around on the floor. He was watching it happen, powerless to help me. Somewhere out in the audience, our wonderful, empathetic director Denise Clark was watching too. I can only imagine what was going on in her head at that moment.
    My fellow actor, John Sarkela, who was playing Glouster in the production said to me recently, "There was just something about that particular night. It was our best show, I think." He pointed out to me that my moment of losing myself and the world that night was followed later in the performance with himself, as Glouster, blindfolded and being held in my arms in my guise as Lear, had to be prevented by me from walking off the front of the stage into thin air that night. So, it wasn't just me feeling it. And let me point out that I am in no way advocating pushing the envelope of existence by  seeking to lose oneself on stage; I'm simply pointing out that art can be dangerous, and such things sometimes happens, no matter how well we prepare.
    
    For a long time, no more than 30 seconds probably, but that's an eternity on stage, I was in this condition. Timmy tells me my eyes were wide, my head on a slow swivel, and but for that, I stood in a haunted stillness. What was going on in my head? Nothing. Absolutely nothing. Total oblivion. I wasn't worried. I wasn't capable of worry. I was just…gone.
    
    The audience brought me back.
    
    They didn't say anything. They didn't do anything. They didn't make a sound, but finally, after 30 seconds or so, I could feel them. They were watching. By losing life as we know it, I had somehow connected with something deep within them and they couldn't look away. They brought me back. Their intensity, their concentration, pulled me back down or up, depending on how you look at it. And slowly, slowly, I was a person again, but what person? I didn't know. I did feel something coming, though, some words I was supposed to say for some reason, and so I said them.
    "I  am a king."
    And that was the right line. In the next moment, I saw Timmy, whose back was to the audience breathe a sigh of relief.
    I remember thinking to myself. Okay. I'm a king. No…I'm a guy playing a king. King Lear. I'm B.G. Bradley…Beeg…and I'm playing King Lear in a play by Shakespeare.
    From there, as they say, the show went on.